Written by:
Tony Korologos
|
Date:
Wednesday, November 27th, 2013
Categories:
Golf Accessories
•
Golf Gear
Tags:
Holiday Golf Gift
---
The big deal this 2013 holiday season is that the (desperate) retailers are opening on Thanksgiving day.  What's more ironic than shopping for stuff we don't have on a day we are supposed to be thankful for what we do have?  Nice job America…
How about spending Thanksgiving with your family and perhaps 10 minutes on your computer buying golf gifts rather than being trampled in Black Friday lines?  Below are five great golf gift ideas in the accessory genre, all available online.  Click the thumbnail photos below to buy them.

Frogger Golf Cart Poncho – $49.95
Frogger Golf has a way of taking every-day golf accessories and converting them into products that make way more sense and work far better.
For example the awesome Golf Cart Poncho, which I reviewed back on June 4th, 2013.  This golf cart cover breaks down small enough to fit in a pocket in your golf bag and can install in a few seconds.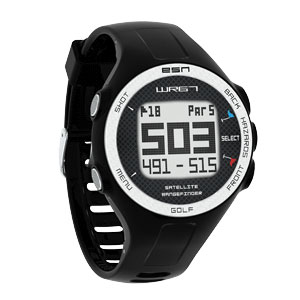 Expresso WR67 Golf GPS Watch – $179
I've really enjoyed using the Expresso Satellite Navigation WR67 Golf GPS Watch.  The yardages are solid and the other features useful.  It is quick and easy to use and has over 25,000 courses in its library.
You're 150 middle, 138 front, 165 back.
Retail is $199 but I found it on Amazon here for $179.
Expresso WR67 Golf GPS Watch Review

Sun Mountain Micro Cart Sport – 4 Wheel Golf Push Cart 
I love to walk the course, but with a bad back, carrying the golf bag is not fun.  Thanks to my Sun Mountain Micro Cart Sport I can haul my gear easily, get some exercise, and save the back.
The Micro Cart Sport has a four wheel base and a ton of great features like several storage areas, umbrella mount, and drink holder.
Sun Mountain Micro Cart Sport Review

Under Armour Sunglasses
You probably knew that Under Armour makes some of the best sports apparel in the world, but did you know they made killer sunglasses?
I've been sporting the Under Armour "Drive" sunglasses, the same ones Hunter Mahan wears.  The results for me have been great, but not as great has Hunter's.  I still don't hit the ball like he does and I didn't marry a Dallas Cowboys Cheerleader, but I love the shades.
Under Armour Sunglasses Review

Rukk Net – Portable Golf Practice Net – $199
Create your own golf driving range in your backyard or your basement.  If you're doing it in the basement, don't swing your driver unless you have high ceilings though…
The Rukk Net practice new is great for practicing at home and if you are like me, making any kind of golf swings in the winter when all the courses are closed for 4-6 months.
Rukk Net Golf Practice Net Review