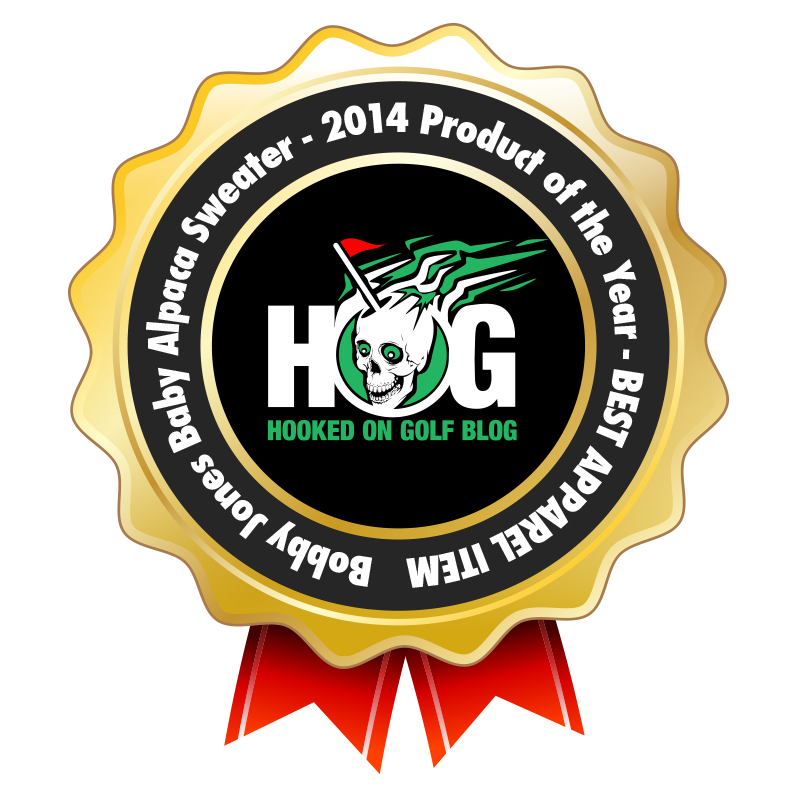 Written by:
Tony Korologos
|
Date:
Tuesday, December 30th, 2014
Categories:
Golf
•
Golf Apparel
•
Golf For Women
•
Golf Gear
•
Golf Lifestyle
•
Miscellaneous
•
Product of the Year
•
Site News
Tags:
Apparel
•
Bobby Jones
•
Bobby Jones Apparel
•
Golf Apparel
---
I'm wearing this tremendous 1/4 zip baby alpaca fur sweater by Bobby Jones at this very moment.  It is so comfortable that I may wear it even in the summer when it is 104 degrees.
This fantastic, stylish, sharp, classy, and mega-comfortable sweater is hands-down the best apparel item reviewed in 2014 at Hooked On Golf Blog.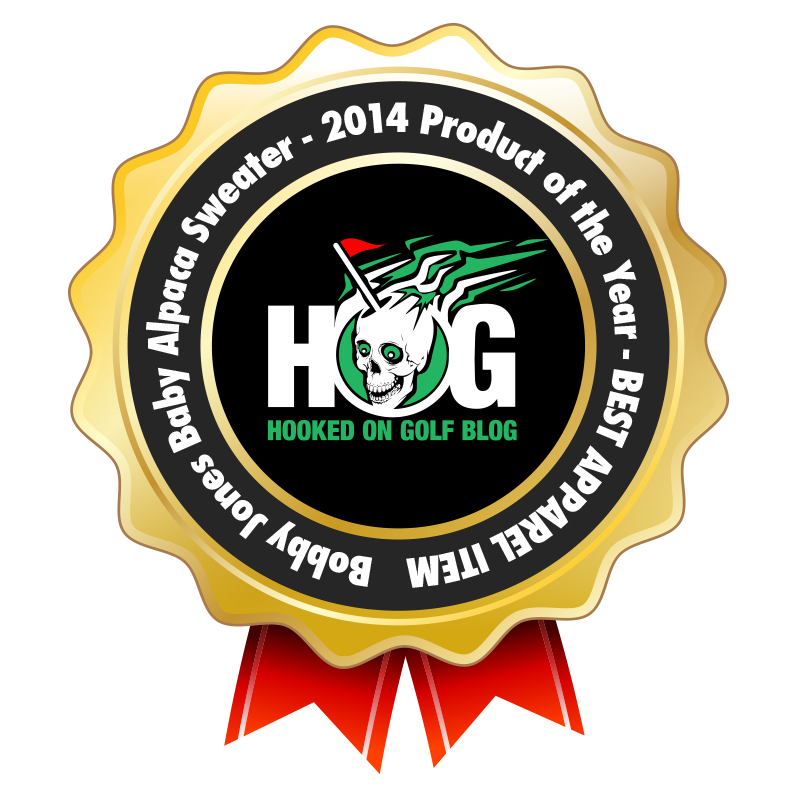 By being said best item, I send my congratulations to Bobby Jones for winning the Best Apparel Item award in the 2014 Hooked On Golf Blog Product of the Year Awards! I'm sure this is the most prestigious award collected by Bobby Jones to date.
Well played.