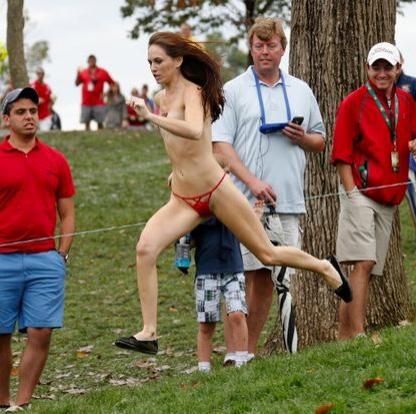 Written by:
Tony Korologos
|
Date:
Monday, October 7th, 2013
Categories:
Boneheads
•
Pro Golf
•
Tiger Woods
Tags:
Presidents Cup
---
I'll admit I didn't watch any of the Presidents Cup.  The International team has only won the event once since the tournament began clear back in 1994.  Sadly I missed a couple of cool happenings like the ace by Rookie of the Year Jordan Spieth, the squirrel incident where Lindsey Vonn put a squirrel on Tiger Woods…  But the thing I'm ticked I missed the most is the female streaker.  Apparently she came out in an American flag.  A cop tried to chase her down but lasted about 10 steps according to Steve Stricker.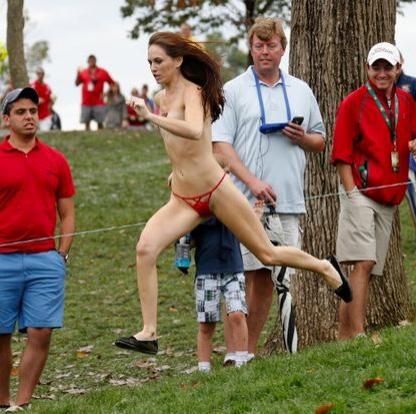 Comments
She looks like a long distance runner.
She's not naked, so not sure if she counts as a real streaker.
She could use better shoes.