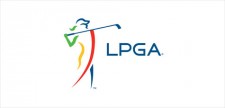 2012 LPGA Tour Schedule
The 2012 LPGA Tour schedule is set.  There are some new events and more prize money for 2012, which is good news.  This year there are five new events, four in the USA and the now famous (or infamous) "5th Major."
I've set up a static page here on Hooked On Golf Blog which has the LPGA Tour Schedule for quick reference.  Click on the link in the previous sentence, or you can find it by going to the "Tours" menu on any HOG blog page and selecting "LPGA Tour Schedule" in the drop down menu.
Feb 09-12
ISPS Handa Women's Australian Open
Victoria, Australia $1,100,000
Feb 16-19
Honda LPGA Thailand 2012
Chonburi, Thailand $1,500,000
Feb 23-26
HSBC Women's Champions 2012
Singapore
Mar 15-18
RR Donnelley LPGA Founders Cup
Phoenix, Arizona $1,500,00
Mar 22-25
Kia Classic
Carlsbad, CA $1,700,000
Mar 29-01
Kraft Nabisco Championship
Rancho Mirage, CA
Apr 18-21
LPGA LOTTE Championship Presented by J Golf
Oahu, HI $1,700,000
Apr 26-29
Mobile Bay LPGA Classic
Mobile, Alabama
May 05-06
HSBC LPGA Brasil Cup 2012
Brazil $720,000
May 17-20
Sybase Match Play Championship
Gladstone, NJ
Jun 01-03
ShopRite LPGA Classic
Galloway, NJ $1,500,000
Jun 07-10
Wegmans LPGA Championship
Rochester, NY $2,500,000
Jun 21-24
Manulife Financial LPGA Classic
Waterloo, Ontario, Canada $1,300,00
Jun 29-01
Walmart NW Arkansas Championship Presented by P&G
Rogers, Ark.
Jul 05-08
U.S. Women's Open
Kohler, WI $3,250,000
Jul 26-29
Evian Masters Presented by Société Générale
Evian-les-Bains, France $3,250,000
Aug 09-12
Jamie Farr Toledo Classic Presented by Kroger, Owens Corning and O-I
Sylvania, OH $1,300,000
Aug 17-19
Safeway Classic Presented by Coca-Cola
North Plains, Ore. $1,500,000
Aug 23-26
CN Canadian Women's Open
Coquitlam, BC, Canada $2,000,000
Sep 06-09
Kingsmill Championship
Williamsburg, VA 1,300,000
Sep 13-16
RICOH Women's British Open
Wirral, United Kingdom $2,750,000
Sep 20-23
Navistar LPGA Classic
Prattville, Ala.
Oct 11-14
Sime Darby LPGA Malaysia
Kuala Lumpur, Malaysia $1,900,000
Oct 19-21
LPGA HanaBank Championship
Incheon, South Korea $1,800,000
Oct 25-28
Sunrise LPGA Taiwan Championship 2012
Yang Mei, Taoyuan, Taiwan $$1,900,000
Nov 02-04
Mizuno Classic
Shima-shi, Mie, Japan $1,200,000
Nov 08-11
Lorena Ochoa Invitational Presented by Banamex and Corona Light
Guadalajara, Mexico $1,000,000
Nov 15-18
CME Group Titleholders
Naples, FL
Dec 09-09
Wendy's 3-Tour Challenge
Henderson, Nevada $1,000,000