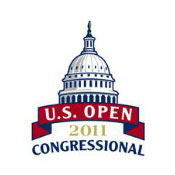 Written by:
Tony Korologos
|
Date:
Thursday, June 16th, 2011
Categories:
Golf
•
PGA Tour
•
Pro Golf
•
U.S. OPEN
Tags:
Phil Mickelson
•
Rory McIlroy
•
US OPEN
---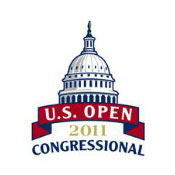 Round one of the 2011 U.S. Open is completed.  Today's competition had many interesting story lines and I won't be able to address all of them.
Rory McIlroy
The biggest storyline is obviously Rory McIlroy, my pick to win by the way.  I have the tweet to prove it.  I watched Rory's entire round today.  His first swing, on hole #10, was pure and the ball flew right over the flag stick on that par-3.  Despite watching the struggles of Phil Mickelson and Dustin Johnson, McIlroy dropped a 65.  The nearest two competitors are Y.E. Yang and Charl Schwartzel, both with 68's.
"Everything felt pretty good out there today and hopefully I can just keep it going out there tomorrow." ~Rory McIlroy on his round today

"If you keep putting yourself there, sooner or later its going to happen for you." ~Rory McIlroy on finishing off a major championship
I've enjoyed watching McIlroy play the last couple of years.  Today I was watching his swing closely and at this point I'd have to say that there's no better swing in the game right now, except for mine of course.  I love watching his balance.
Statistically Rory was incredible today.  He missed ONE green in a U.S. Open, and that particular one he got up and down for par.  No bogeys in an Open.
Phil Mickelson
Phil started out on #10 with Rory as part of the featured group which also included Dustin Johnson.  Phil's tee shot ended up finding the drink short of the par-3, and he would record a double bogey on his first hole.  He was spraying his 2-iron all over the course, spending a lot of time at what my buddies and I would call "the salad bar," the deep stuff.  At one point I thought Phil might shoot himself right out of the tournament as he hit a driver out of the rough with a tree in his back swing.  Instead, Phil stayed in the pack turning in a round which looked like an 83 but was only a +3 74.
Dustin Johnson
Dustin Johnson found TWO hazards on his 2nd hole, carding a triple bogey just like his 2nd hole last year in the final round at Pebble's U.S. Open.  Aside from that hole, Dustin's round was solid and he only added one more stroke over par to finish at a +4 75.
Robert Rock Rocks!
Who the heck is Robert Rock?  He doesn't even have a bio photo on his profile page of the PGA Tour's Major Championship site.  This English player had issues with his visa and had been working on getting that taken care of once he'd qualified for the U.S. Open two weeks prior.  In order to expedite the process and get all the legal issues taken care of to travel to the USA for the Open, he had to fork out about $16,000.  Then he rolls into Newark NJ last night very late, hiring a car to take him to Bethesda, Maryland.  The hired car was $1000.
Rock proceeded to play some great golf having never seen Congressional Country Club in person.  His fatigued and inexperienced round of -1 70 was very impressive.
My prediction on twitter this morning
I want to call it an international player. Love to see McIlroy. My top USA picks would be Nick Watney or Kuchar.
Other Story Lines
There are so many other story lines, like the condition of the course.  David Feherty said in the post round TGC broadcast that the greens were bad.  Paraphrasing.  Keep in mind that U.S. Open greens are typically dry and hard.  Casual fans who only watch majors will be wondering why the course isn't pretty and perfectly green like Augusta and the Masters.
I've got to stop. So much more to talk about, and it is only the first round. Can't wait to see what unfolds tomorrow.