Written by:
Tony Korologos
|
Date:
Sunday, October 30th, 2016
Categories:
Golf Courses
Tags:
Golf Utah
•
Hidden Valley Country Club
•
Utah
---
Rather than doing a whole course redesign, it seems that my local country club here in Sandy is doing a wee bit at a time.  Today I saw some work in progress of the Valley Nine's par-5 5th hole.  Recently they took out the two trademark pines at the corner of the fairway and put in a short right fairway bunker (photo below, right side of fairway) and long left bunkers.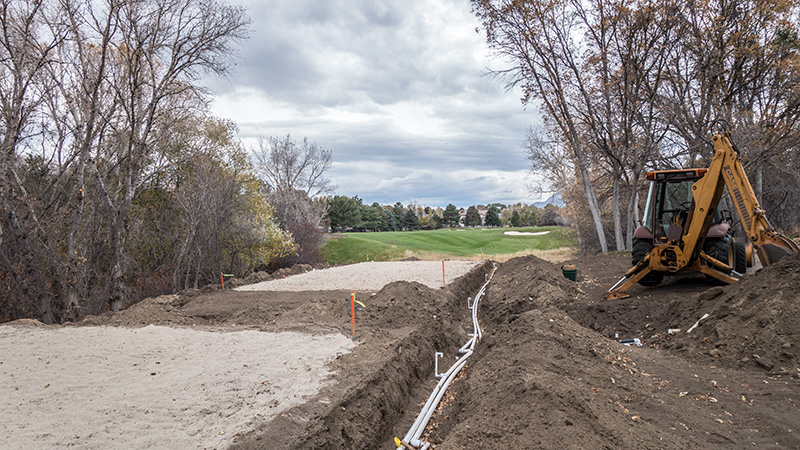 Now they look to be adding a few yards to the hole by moving the tees back.  I guess the bombers are still reaching the far fairway bunkers?  My real guess is that they're slowing adding yardage here and there to "toughen up" the course and make it look more respectable from a length and rating standpoint.  In the photo above you can see two sandy areas, which are obviously the new tees.  The old tee was essentially where the more distant sandy area is.