Written by:
Tony Korologos
|
Date:
Wednesday, October 5th, 2016
Categories:
Golf
•
Golf Courses
•
Golf For Women
•
Golf Life
•
Golf Lifestyle
•
HOG World Tour
Tags:
Golf Utah
•
Salt Lake City
•
Utah
---
The latest terrific course visited in the HOG World Tour is The Country Club (of Salt Lake City).  The Country Club is an 18-hole private golf and country club located in the heart of the Salt Lake Valley.  SLCC is known for its great location, course architecture, tons of bunkers (ugh), and very high quality and conditioned golf holes.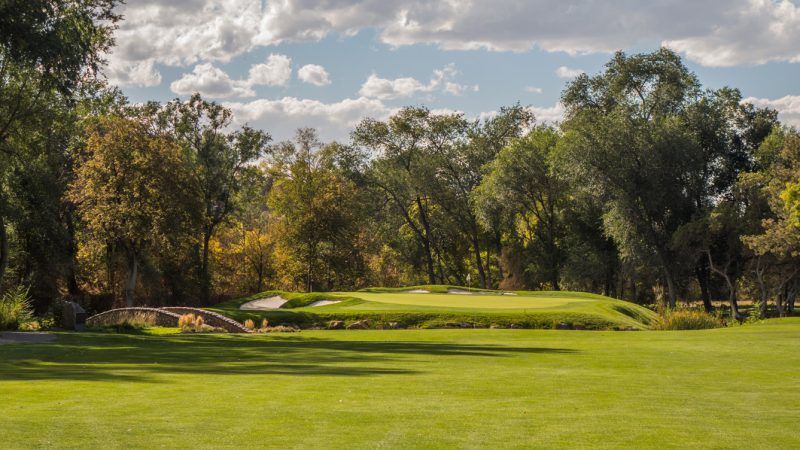 The hole above is the beautiful and very tough par-4 11th. It looks very Augusta-esque, hints of the 13th at Augusta National Golf Club.

Above is a panoramic shot showing one of the many incredible views of the "Wasatch Front" mountains, which are seen from most of the holes.
And speaking of great views, here's a drone shot I captured of the course a couple of years ago.

I had a great time and struck the ball well. One problem I had was testing out new wedges in rain compacted sand. That was a score wrecker. On non-bunker holes I was even-par on the day. Bunker holes, 7-over. Boo.