Written by:
Tony Korologos
|
Date:
Tuesday, August 2nd, 2016
Categories:
Golf
Tags:
Cruden Bay
•
Golf Travel
•
Scotland
---
I'm still catching up with my daily recaps from the HOG World Tour visit to Scotland 1.5 weeks ago. The last post covered the first half of one of the most epic single golf days in HOG history, with a morning round at Royal Aberdeen Golf Club. The second half was an evening tour stop at the stunning Cruden Bay Golf Club. STUNNING.
About Cruden Bay
Cruden Bay is on the northeast coast of Scotland (map below), a couple of hours or so north of St. Andrews. The course is located in the super small and lovely town Cruden Bay, which has an estimated 1,700 residents.
While documentation shows that golf was played on the land in 1791, the course officially opened in 1899, designed by Old Tom Morris. The course ranks highly (no surprise) in so many publications I can't mention them all. A couple include #54 in Golf Digest's Top 100 and #29 in the world by Golf Cours Architecture Magazine. Just wait until the 2016 HOG World Rankings come out…  I feel a top five coming.
The course plays to a par value of 70, with a max yardage from the tips of 6,599. The original course in 1899 played to 5,290 yards.
The most unique and memorable aspects of Cruden Bay are its incredible views of the shoreline and the North Sea. From the perch of the 9th tee one can see for miles. It is one of the most amazing views I've seen on a golf course, all due respect to Pebble Beach.
The dunes and the way the course winds through them is a bit wild and quirky, with many blind shots and oddball bells to ring or buttons to push to let the group behind know it's okay to tee off (photos below). The tremendous layout, visuals, dunes, shoreline and vibe make Cruden Bay one of the most memorable golf experiences I've ever had.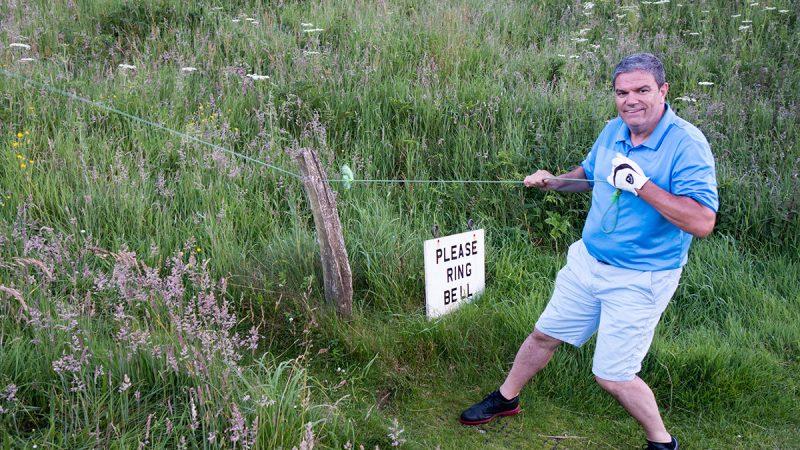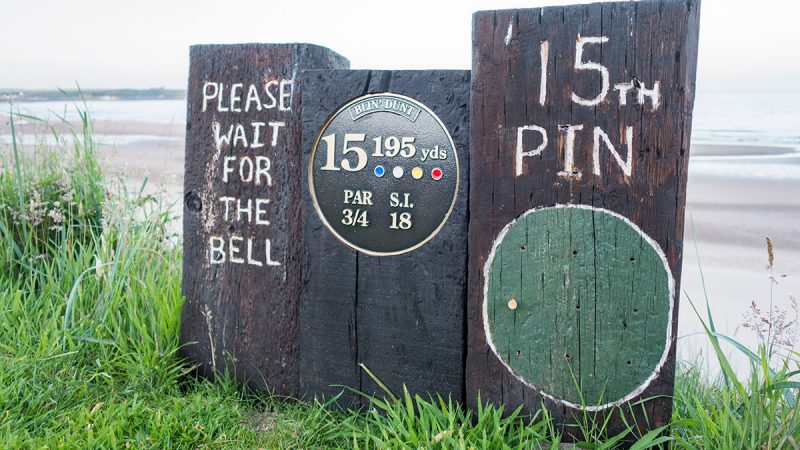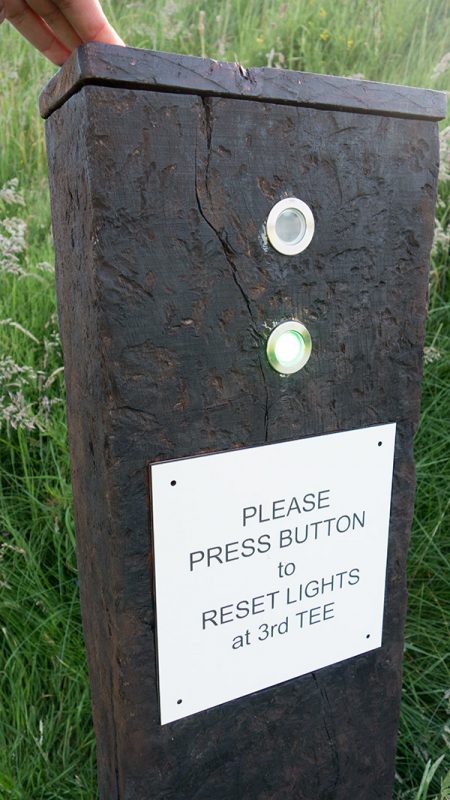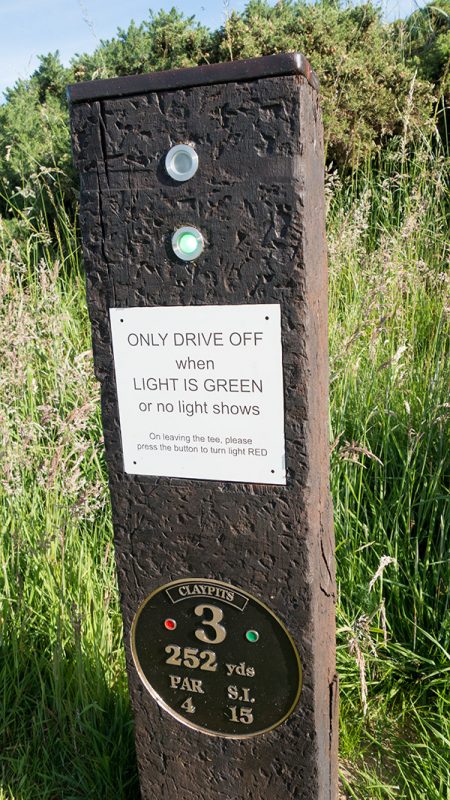 I'll go into further detail on Cruden Bay in a forthcoming review. Stay tuned.