Written by:
Tony Korologos
|
Date:
Wednesday, December 31st, 2014
Categories:
Golf Accessories
•
Golf Gear
•
Miscellaneous
•
Product of the Year
•
Site News
Tags:
Golf GPS
•
GolfBuddy
---
The best way to tell what golf accessory I liked the most in 2014 is based on the one I used the most. That is hands down the GolfBuddy VS4 Mini Talking GPS. This thing is so small that it easily fits in my pocket and is not in the way.
I can even push the button through my shorts (I don't wear pants, hehe) and hear it speak my yardages to me.
I have about 20 golf GPS units, but the VS4 is the one I keep going back to and therefore wins the 2014 Hooked On Golf Blog Product of the Year award for Golf Accessories.
Well played.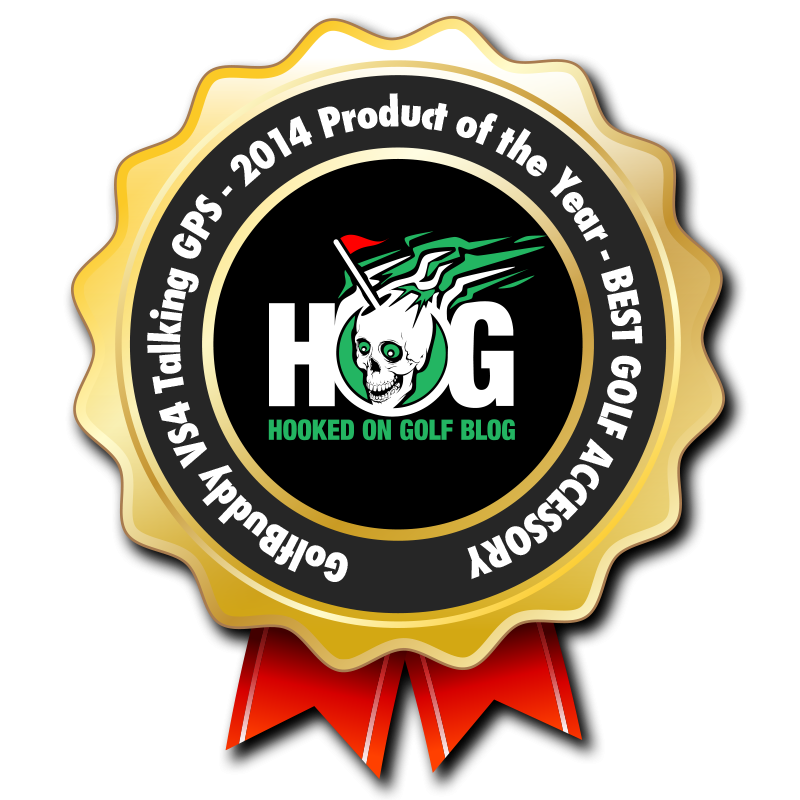 For the full review, visit the Hooked On Golf Blog GolfBuddy VS4 Golf GPS Review.