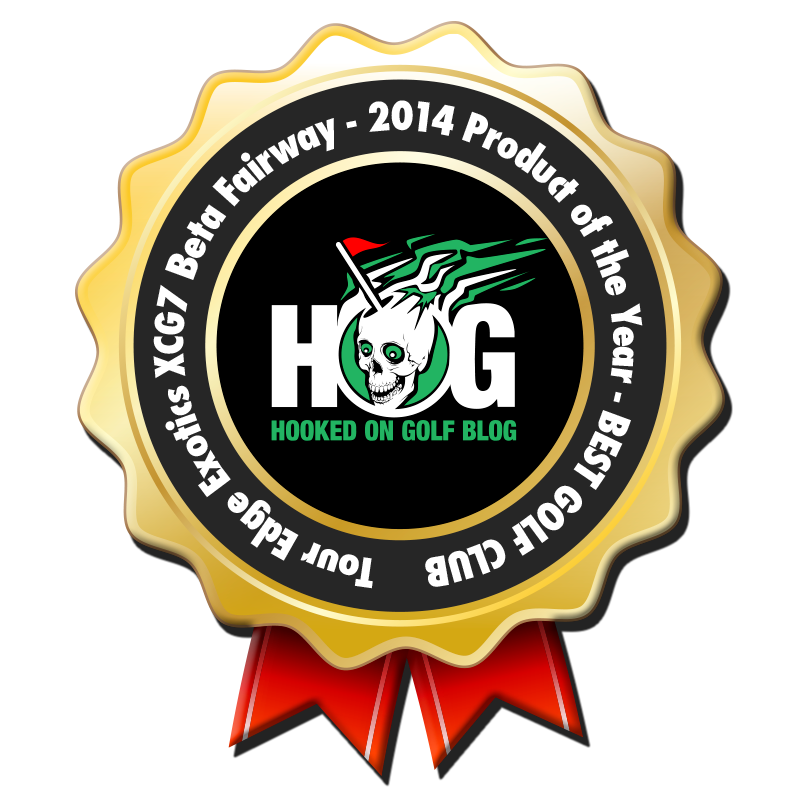 Written by:
Tony Korologos
|
Date:
Monday, December 29th, 2014
Categories:
Golf
•
Golf Clubs
•
Golf Equipment
•
Golf For Women
•
Golf Gear
•
Miscellaneous
•
Product of the Year
•
Site News
Tags:
Tour Edge
---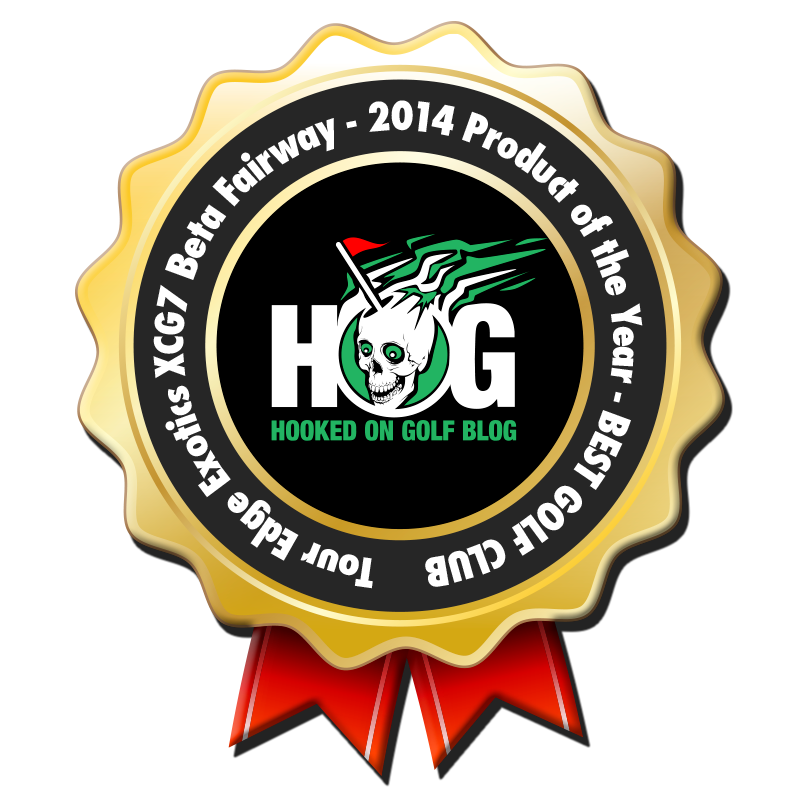 In May of 2014 I put the Tour Edge Exotics XCG7 Beta Fairway Metalwood (yeah long name) in my bag and it has been my gamer ever since.  This is the sweetest 3-metalwood I've ever hit and is absolutely the best golf club reviewed here at Hooked On Golf Blog in the calendar year of 2014.
Thanks much in part to the XCG7 Beta Fairway Metalwood I recorded more eagles this season than I have in any other.  I'm reaching par-5's in two much more often, some shots ending up inside of 2-3 feet!  There's nothing better than watching your opponent's shoulders shrink when you drain a 2-foot eagle putt when he just pressed the bet!
When driver is too much or I need to be SURE to hit the fairway at a critical time in the round or the match, the XCG7 is the go-to club and performs perfectly.
The XCG7 is long, sounds sweet, and has a fantastic feel with great feedback.  The super-sweet ping sound tells me I just nutted another one.
Not only is the feel and sound of this metalwood fantastic, so is the look.  I really like the matte black finish on this club.  No obnoxious and busy paint job on this club.  The club, not the paint job, does the work.
For the full story on this killer fairway metalwood, check out the Hooked On Golf Blog XCG7 Beta Fairway review.
Congratulations to Tour Edge on winning this year's Best Golf Club award!  Well deserved.
FORE!