Written by:
Tony Korologos
|
Date:
Thursday, July 10th, 2014
Categories:
Golf Accessories
•
Golf Gear
•
Site News
---
Is that a monkey in your wallet or are you happy to see me?
I received an interesting product review submission a few days ago called a "Pocket Monkey," by Zootility Tools.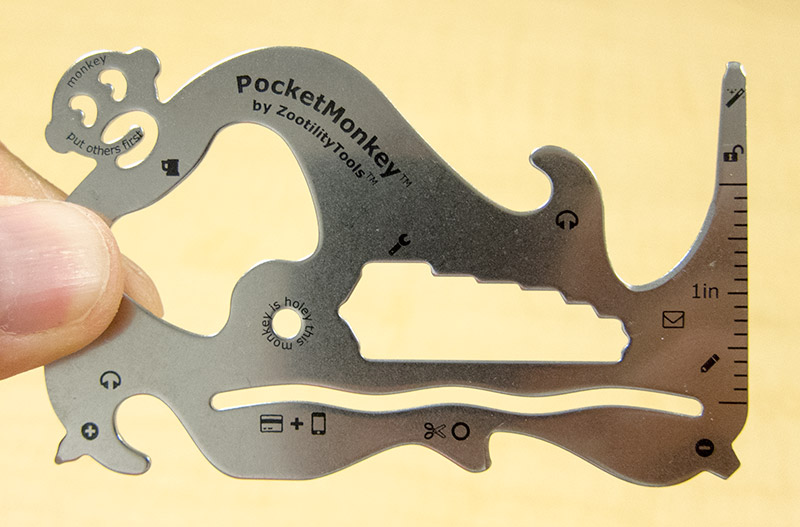 Not necessarily made as a golf accessory, the Pocket Monkey is a tool which fits in your wallet like a credit card, but has all sorts of useful functions ranging from a phone kickstand to screwdrivers.
I'm going to keep this thing handy on the golf course and see how many ways it could be used during a round, like cleaning a club's grooves, cutting a cigar, opening up a frosty beverage, slitting the tires of the push cart on my opponent…
Stay tuned.