Written by:
Tony Korologos
|
Date:
Monday, March 24th, 2014
Categories:
Golf Books
•
Site News
---
Time to mention three new golf books which have been added to my massive reading list.
Own Your Game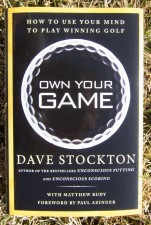 First up is a book I'm going to read very soon by one of my all time favorite golfers Dave Stockton. I've had the pleasure of meeting Dave on several occasions and he's been nothing less than a gentlemen and willing to chat it up with you. He's arguably one of the best putters, ever.
Dave's new book is called Own Your Game: How to Use Your Mind to Play Winning Golf
.  Can't wait to check it out.
The Magnificent Masters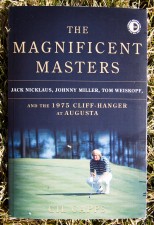 Being a Masters aficionado naturally this book is going to be high up on my to-read list, the Gil Capps book, The Magnificent Masters: Jack Nicklaus, Johnny Miller, Tom Weiskopf, and the 1975 Cliffhanger at Augusta
.  This is the story of the 1975 Masters which ended up being a duel between Johnny Miller, Tom Weiskopf, and eventual winner Jack Nicklaus.
The Masters is coming up in a couple of weeks.  Good timing.
Every Shot Counts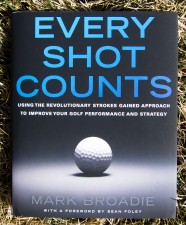 Last but not least in today's book queue additions is the Mark Broadie book, Every Shot Counts: Using the Revolutionary Strokes Gained Approach to Improve Your Golf Performance and Strategy
paradigm-shifting approach that uses statistics and golf analytics to transform the game.