Written by:
Tony Korologos
|
Date:
Friday, August 30th, 2013
Categories:
Boneheads
•
Hackers
•
HOG World Tour
•
Miscellaneous
---
Greetings from Midway, Utah.  Midway is a small town about 25 minutes east of Park City.  I'm here to review The Homestead resort and their golf course Crater Springs (formerly called The Homestead).
I have a painfully slow internet connection so I can't post much in the way of photos until I return home.  But this one below is worth mentioning.  While sitting on the 2nd floor deck of our cottage with the lovely wife and baby Seve, a golf ball hit the trees above.  It fell onto the stairs then hit the wall behind me, coming to rest under my chair.  We're not all that close to the fairway and the deck is on the opposite side from the tee of the par-4 10th.  This is a seriously errant shot!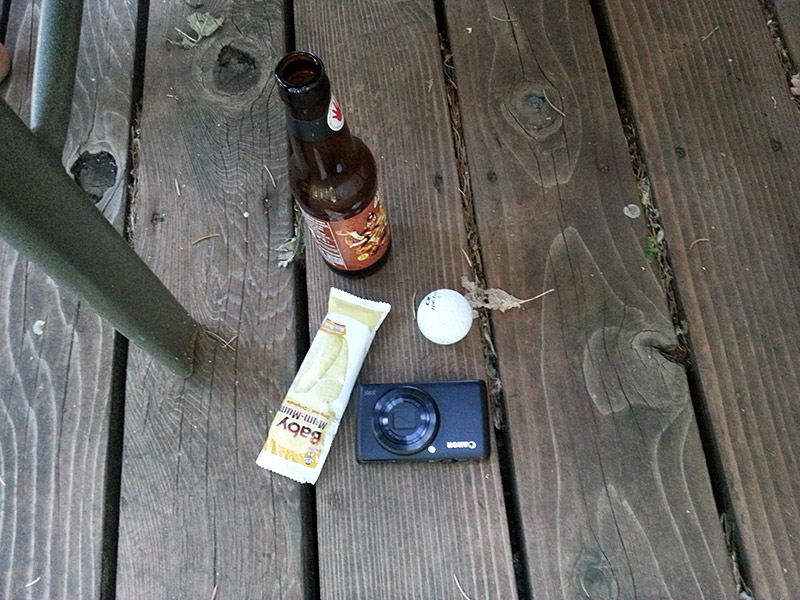 How odd that the guy's Top Flite came to rest under my chair.  I'm thankful the ball didn't hit baby Seve.