Written by:
Tony Korologos
|
Date:
Wednesday, June 20th, 2012
Categories:
Golf
•
PGA Tour
•
Pro Golf
•
Tiger Woods
•
U.S. OPEN
---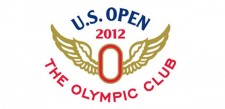 As I chomp on some seriously hot habanero salsa I'm ready to post my personal comments about the 2012 U.S. Open.  The thoughts percolating in my cranium are fully brewed now.  Keep in mind these are my opinions and not those of this blog.  Wait a sec… this is my blog…
Big Miss #1 – Tiger Woods didn't win the U.S. Open, despite being awarded the victory by the media after two rounds.
Hank Haney's book about Tiger is called The Big Miss.  That title fits perfect for the media coverage of this year's open.  Michael Thompson held a three shot lead over five other players including Tiger after round one on Thursday.  ESPN led off their post round Sportscenter coverage with a "Tiger package."  They gave Thompson little to no air time.  At the end of their package they excitedly mentioned that their Friday coverage would have full coverage of Woods.  I get that of course.  Woods = ratings.  In the end Thompson would finish tied for 2nd, some 19 places ahead of Woods.
After Tiger ended up tied for the lead at the conclusion of the 2nd round Friday the TV golf talking heads where in full blown Tiger mania mode.  90% of the TV golf programs was devoted to Tiger and the rest of the field 10%.  The media had practically awarded Tiger the U.S. Open trophy Friday night to Saturday morning.
Tiger would then shoot rounds of 75 (+5) and 73 (+3) on Saturday and Sunday, moving him down to a tie for 21st place, six shots off the lead.
Coverage of Tiger on Sunday started heavy.  We got to watch him bogey the first two holes, then double bogey the 3rd.  They then pulled the plug on Tiger, moving to the leaders and other players. From that point on TW only had a a few seconds of coverage.  Personally I thought the Tiger coverage was getting interesting as he struggled.  Just when I wanted to watch Tiger the most, the coverage stopped.
Webb Simpson
I'd love to go back through my DVR and count up how many minutes or shots of 2012 U.S. Open Champ Webb Simpson were covered in the final round by TV broadcast.  Next to none would be my guess.  My wife, who knows little to nothing about golf watched the entire final round with me. During the trophy presentation she said of Simpson, "who is that? They never showed him."  Then later at dinner during a toast she said, "here's to Webb Simpson, whoever he is."
I was in the car this week listening to the Dennis Miller show.  Mainly Dennis talks politics but he started talking about the U.S. Open.  He commented about Webb Simpson and the fact that he'd not seen him covered during the final round.
Big Miss #3 – Jordan Spieth
The story of the 17 year old amateur Beau Hossler was fantastic and deserved the heavy coverage it received.  Hossler is going into his senior year in high school, but at one point held the outright lead in the U.S. Open.  What a great story.  Hossler got about a billion times the coverage that eventual champ Simpson did.
Much of the story with Hossler focused on the fact that his goal was to win low amateur for the Open.  His amateur competitors who made the cut included Patrick Cantlay and Jordan Spieth.  Spieth is a great Texas golfer who I've had the pleasure of covering on the course while at the Byron Nelson.  Not much coverage at all was given to Spieth, who beat Hossler by two shots.  That's a big miss.
Big Miss #4 – Johnny Miller
Johnny Miller is a polarizing figure in golf.  Some people like his announcing and some don't.  I get both sides.  I do like the fact that he speaks his mind, even when talking about Tiger.  At least he's not afraid to do that like many others in the golf media.
Miller scored a Big Miss toward the end of the competition by saying that Webb Simpson would be heading to the driving range to warm up for a playoff when it looked like two or more players might finish at +1.  Well, U.S. Open playoffs are 18 holes on Monday.  Johnny did catch his error though, so credit for that.
Random Thoughts
There were many players I would have loved to see win the Open.  As bunched up as the leaderboard was, many had a chance.
Lee Westwood
I would have loved to see Lee Westwood get that elusive major victory he's been trying for so hard and long.  Westwood looked to be right in the mix until he lost a ball in the top of a cypress tree on the 5th hole.  What a heart breaker being right in the mix, then having to make that horrible walk from the fairway back to the tee to hit his 3rd shot.
Jim Furyk
I was very surprised to see Jim Furyk lose it Sunday.  You could see the look in his eyes on the back nine.  He was struggling inside and eventually his shots, like the duck-hook on 16 tee, showed it.  Still he had a chance to make a playoff by making birdie on the final hole.  Instead the nerves got him again and he pulled his wedge approach into the greenside bunker left.  Buried lie, buried hopes of a 2nd Open trophy.
Graeme McDowell
Being a blogger is great.  I can be a "fan" and cheer for players like Graeme McDowell.  I was hoping he'd pull off another U.S. Open.  But the nerves must have gotten to him as well.  The normally deadly accurate McDowell missed eight fairways in a row and only hit four total.  Missing fairways in Open conditions is a sure way to make bogeys and the occasional par.
Despite his struggles he still gave himself a chance on the final hole like Furyk.  I was sure he'd make that 25 foot putt for birdie to force a playoff.  He is such a great clutch putter.  Think Ryder Cup and 2010 U.S. Open…  The read was bad, or he pulled it.  The putt never had a chance, missing left.
Phil Mickelson
If there were one major I'd have to pick that I'd say Phil Mickelson would never win it would be the U.S. Open.  Yes his game doesn't seem to work well in the British, but some links courses could be okay for his playing style.  Mickelson was a non-factor this year.  Sure I'd like to see him win a U.S. Open, but at this point I don't think it is likely.
Jason Dufner
Jason Dufner was my pick to win the Open.  If you look at his four scores you could argue that he was the most consistent player (72, 71, 70, 70).  He has the game and especially the mental and emotional disposition to win the U.S. Open.  He will definitely win a major and perhaps more than one.
Padraig Harrington
Loved watching Padraig Harrington's final round.  I love how this guy shows his emotion and how much fire he has.  His game is back obviously and he had a good chance at winning his 4th major.  The look in his eyes when he missed his approach on 18 (bunker) was amazing.  He knew he'd blown his chance on that one swing.
The Big Missed Cut
Luke Donald
Despite being ranked #1 in the world, Luke Donald has yet to win a major championship.  Right now the competition for "best player to not have won a major" is between Donald and Lee Westwood.
Donald missed the cut with a first round 79  and a 2nd round 72.  Luke should have the perfect game for a U.S. Open, but somehow didn't bring it.  I'd have to agree with David Feherty's assessment of Donald in the majors.  He needs to adjust his mental approach.  The game is there.
Bubba Watson
It is quite obvious that Bubba Watson has Masters hangover.  He's so happy and satisfied from winning the Masters that he hasn't been able to bring his game back up to form since.  I have no problem with that.  Add to the fact that he's now a new father and those are two hall passes for missing some cuts, including the Open.  One could argue as well that Bubba's game isn't exactly well suited for U.S. Open conditions.
Rory McIlory
Amazing that Rory McIlory sets the record for low scoring and crushes the field in the 2011 U.S. Open and then fails to make the cut in the 2012 Open.  His game has been off the past couple of months.  It was quite surprising, but as young as he is and amazingly talented, he will win more majors.
Final Thoughts
After the Open was finished my lady looked at me and asked me if I was feeling okay.  Apparently I'd had a mental dump myself and she could see it.
The U.S. Open is a great tournament and I love to watch the best players in the world take the hardest test in golf.  U.S. Open golf isn't exactly fan friendly.  Most golf fans, especially the casual/drive-by fans, want to see birdies.