Written by:
Tony Korologos
|
Date:
Wednesday, March 7th, 2012
Categories:
HOG World Tour
---
I've been in Mesquite Nevada and southern Utah for a couple of days. The mobile HOG control center has been limited to a very intermittent and mega slow Edge network Internet connection on my iPad. This has prevented me from doing much posting. hard to work when it takes five minutes to load a web page.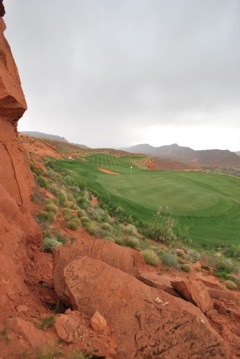 The photo above is one clue as to where I've been.
I'm heading home shortly and the weather report shows a snowy trek is in store for 3/4 of the drive. I look forward to posting more about this recent tour stop this evening or over the next couple of days.