Written by:
Tony Korologos
|
Date:
Friday, July 8th, 2011
Categories:
European Tour
•
Pro Golf
---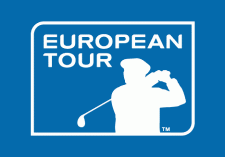 The field strength at the Scottish Open this week is much stronger than this week's John Deere Classic.  I've had a hard time finding a decent listing of coverage which corresponds with the coverage I'm getting on my TV.  Using my DirecTV guide I've posted the times below, which don't correspond to Golf Channel's listed times on their web site.
Friday (today) I have the Scottish Open now on Golf Channel.  It is listed as 7:30am-11:30am MST, or 9:30am-1:30pm ET.
Saturday's DTV program guide is showing as 8:15am-12:15pm ET on Golf Channel.  Golf Channels online guide however shows the coverage starting at 10:30am ET and ending at 12:30pm ET.
Sunday's final round coverage is showing on DTV's guide as 8:30am-12:30pm on Golf Channel.  Golf Channel's web site shows coverage as 1:00pm ET to 3:00pm ET.