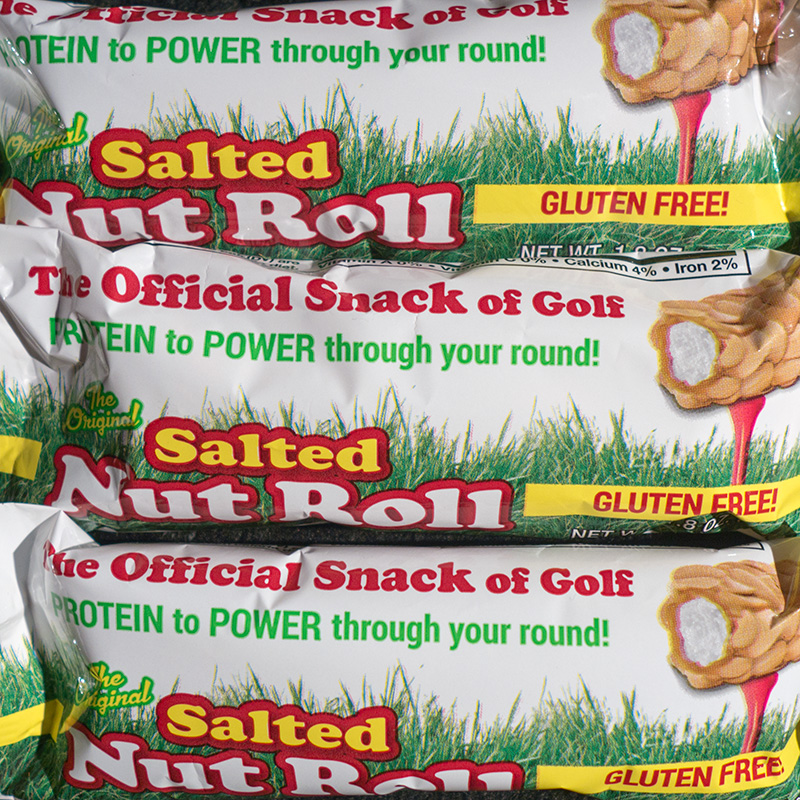 Written by:
Tony Korologos
|
Date:
Thursday, February 16th, 2017
Categories:
Golf
•
Golf For Women
•
Reviews
Tags:
Salted Nut Roll
---
Even before I received a box of Salted Nut Rolls for review, the product has been one of my go-to snacks on the course and elsewhere.  I don't like peanuts either.  Though I can't stand peanuts  somehow when they're in a Salted Nut Roll I like them. The only other time that happens is with my aunt's greek honey-nut triangles.  This is but one of the many bizarre culinary facts about this golf blogger I'm sure people are dying to read about.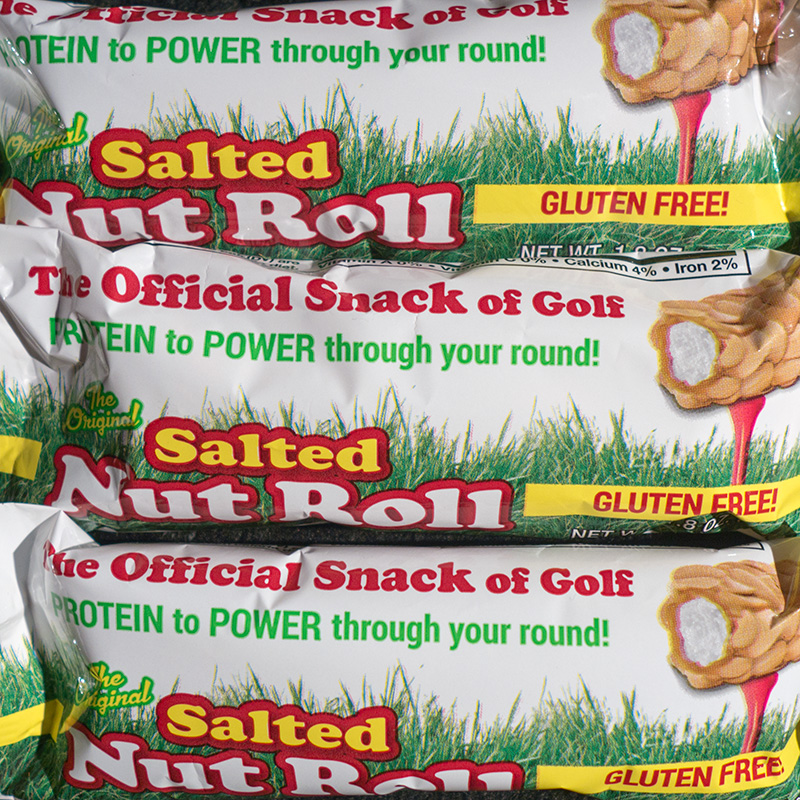 So fine.  I have a box of Salted Nut Rolls to review.  Hard work.  Golf and eat one.  Golf and eat one.  They provide a great boost on the course and some needed salt.   I've been saved several times by having one in the bag when my energy is lacking and I need a pick-me-up.
But perhaps the best save by a SNR happened not on the golf course, but skiing a couple of weeks ago.  My cousin came into town in the morning on a Friday and we headed up to the resort, about 30 min from HOG World Headquarters.   My cuz wanted to get a ski lesson and the timing of our arrival and the lesson meant we were going to miss lunch.  The problem is that skiing all day, and having a lesson in some very tough terrain, was a calorie burner.  Fortunately I threw a couple of Salted Nut Rolls in my pockets, just in case.  Boy was that a good choice.
There was one tough thing about that day and the Nut Rolls. It was about 1 degree outside.  When they're cold Salted Nut Rolls are VERY hard to chew!
The SNR's saved the day and helped me keep my energy level up on a high energy day when I missed lunch.
Conclusion
Realistically a Salted Nut Roll could save a golfer strokes.  Hear me out!  No energy, no lunch, ran to the tee from the parking lot, bla bla bla.  A few rolls in the bag could help a golfer keep the energy level up and help prevent some weak golf, physically and mentally.
Keep a few Salted Nut Rolls handy, just in case.