Written by:
Tony Korologos
|
Date:
Monday, January 30th, 2017
Categories:
Golf
•
Golf Accessories
•
Golf Equipment
•
Golf For Women
•
Golf Gear
•
Reviews
Tags:
Golf Bag
•
OUUL
---
A new golf bag and golf accessory company you will be hearing more and more about is OUUL.  They are out to bring to the market golf bags that are high quality, classy, well made, and not plastered with logos and branding like most bags from the big manufacturers these days.  I've been quite impressed with my new cart bag, the OUUL Super Light Python Cart Bag.  Let's take a look.
OUUL Python Super Light Cart Bag Overview
First, with the phrase "super light" in the name, you'd expect this bag to be light.  It weighs only five pounds.  This is great, even for a carry bag, but this is a cart bag!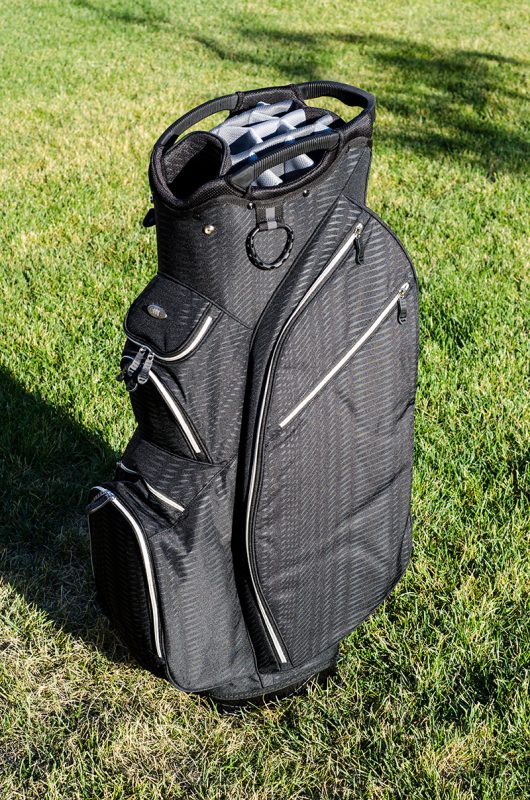 The top of the bag is 10 inches wide and has a 15-way design.  This design helps keeps clubs safe and separated, even your USGA rule-breaking 15th club.  Around the top are three great handles which come in very handy.  Sure they're great for carrying, moving and loading the bag.  They also help protect the clubs.  But I also use the handles to hang stuff on, like golf towels or carabiners for accessories like GPS's or club brushes.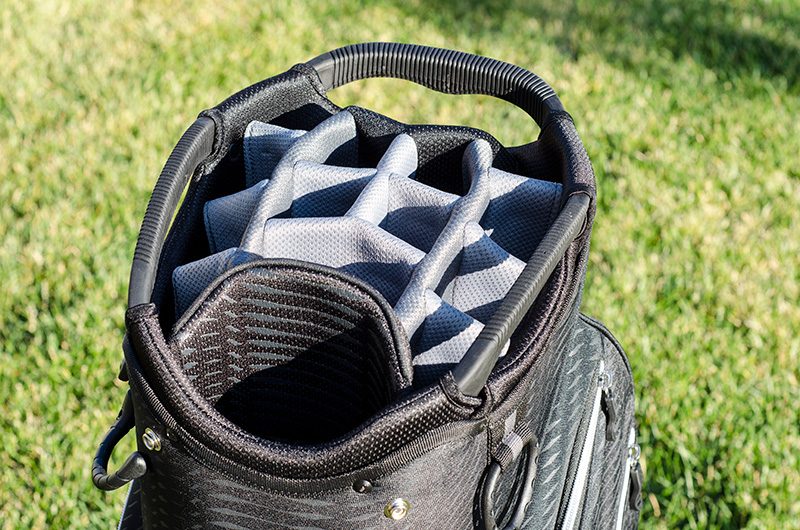 There are eight massive pockets in the OUUL Python Cart Bag.  Massive.  The side pockets could carry several outfits, including jackets.  The ball pocket is gigantic.  I'll tell you this. If you start a round with the ball pocket full and run out of golf balls?  Quit. Seriously.  Maybe try bowling.
The bag features a very large accessory loop for towels, brushes, GPS's, or whatever other golf accessories you have to hang.  Plenty of room.
The umbrella clip, which I've used extensively in the fall rains, is spring loaded.  Nice.
Looks/Design
As mentioned, this bag is not a billboard for some big name-brand golf company.  Instead, the Python design looks like the skin of a python.  It's subtle and attractive.  The lines are sharp and clean.
The design is perfectly functional, making access to all pockets and clubs easy.  The handle design is very, ahem, handy.  The 15-way club opening with putter well makes taking out and putting back clubs super easy.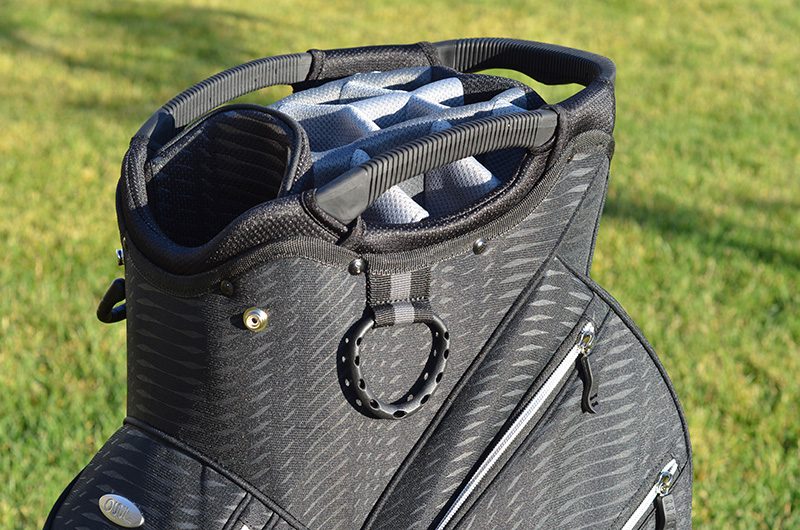 Materials
I have to mention the materials in this bag.  If you get a chance to do this, reach inside the pockets of one of these bags.  The material is smooth as silk.  It's unbelievable.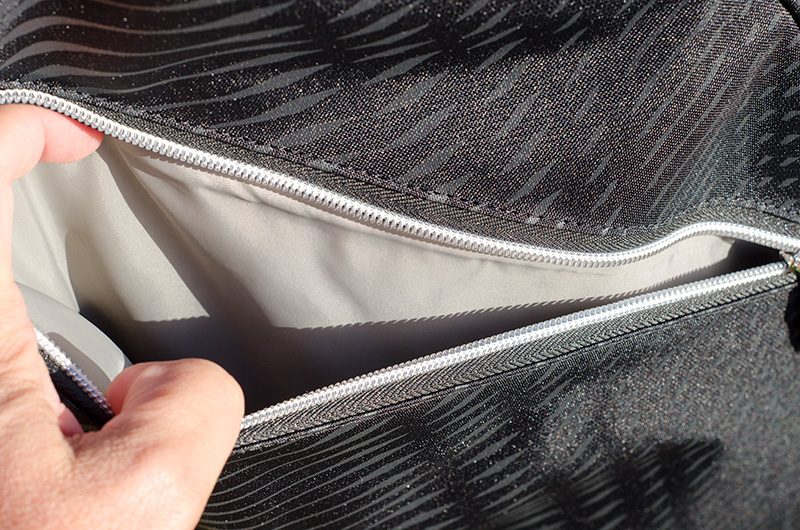 They really spared no expense on the inner-lining.
On The Course
I've used my OUUL Python in conditions ranging from 90+F to rain and practically hail.  No issues.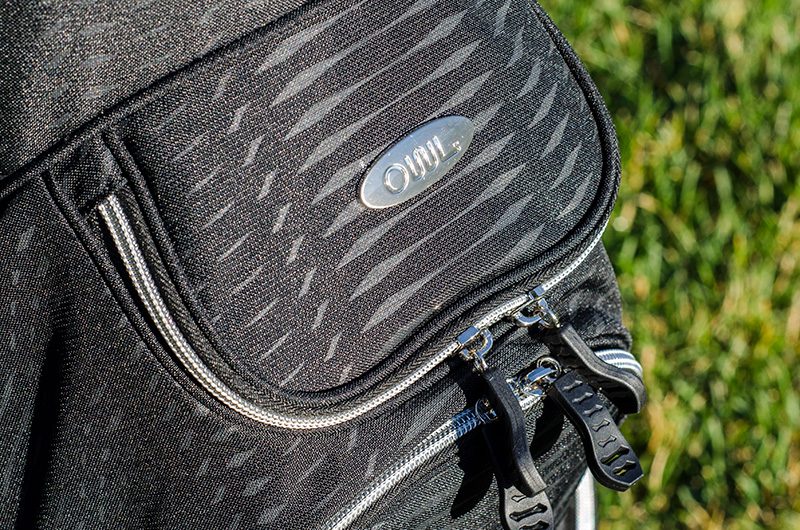 Accessing all the pockets and the clubs is super convenient and there is an absolute ton of room on all fronts.
Conclusion
This isn't the cheapest cart bag a golfer can find, at between $230-$280.  If you're a cheapo and are satisfied with crap quality, this bag isn't for you.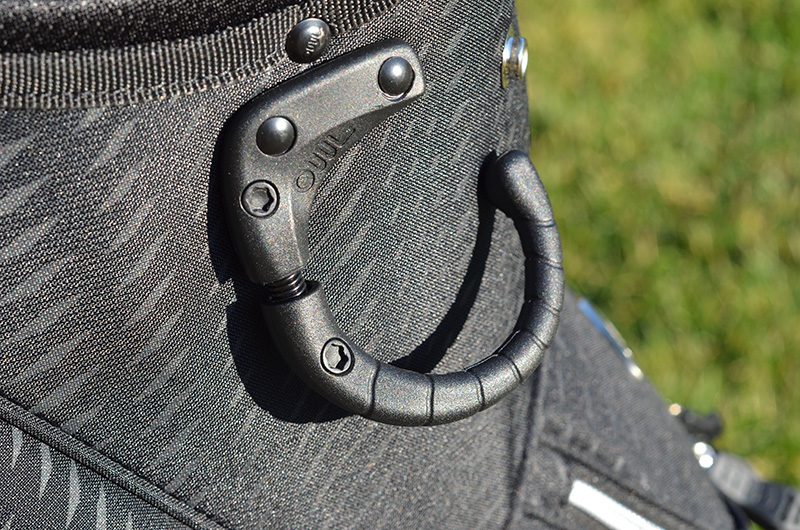 If you love quality products with great materials, design, functionality and a classy look, the OUUL Python Cart Bag is the ticket.
Welcome to the golf business OUUL!  Glad to have you.