Written by:
Tony Korologos
|
Date:
Wednesday, November 30th, 2016
Categories:
Golf
•
Golf Course Architecture
•
Golf Courses
•
Golf For Women
•
Golf Lifestyle
•
HOG World Tour
•
Travel
Tags:
Golf Travel
•
Morocco
•
Morocco Golf
•
Travel
---
The fourth and final golf course on the HOG World Tour trip to Morocco was the #1 course in Morocco (World Golf Awards), Assoufid Golf Club. Assoufid is a desert style course with some great elevation changes and creative architecture.
Assoufid is located a short drive southwest of Marrakesh, a city of about 1.5 million (map below).
If you've played golf in Palm Springs, you'll feel at home at Assoufid. There are distinct takeoff and landing areas, with desert between. Holes are lined with palm trees and olive trees.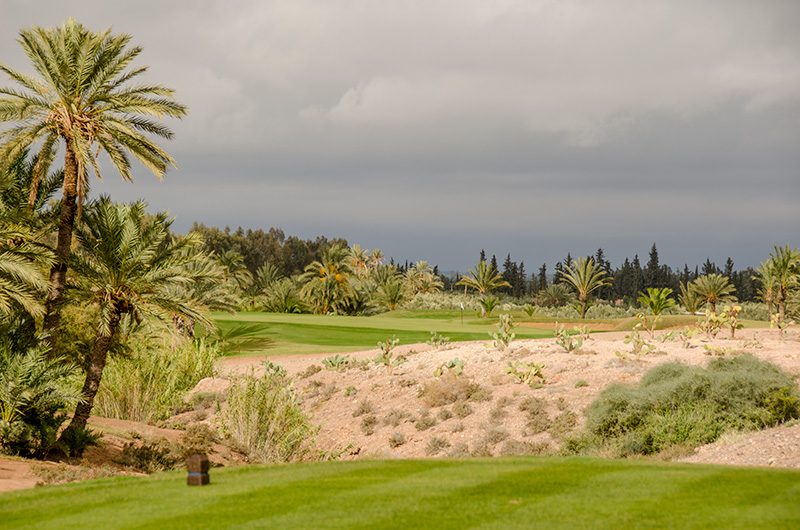 Unfortunately our group's round there was rained out, hard. We got as far as the approach shot on the 10th hole when it was too heavy to plod on. Sorry to my Scottish friends about that.
I even left my golf ball in the fairway on #10. I need to go back and find it soon.
Stay tuned for a full review of Assoufid, and more posts on Morocco.