Written by:
Tony Korologos
|
Date:
Sunday, August 7th, 2016
Categories:
Golf
•
Golf Videos
•
HOG World Tour
•
Miscellaneous
Tags:
Cruden Bay
•
Night Golf
•
Scotland
---
The Lads of Scotland (my golf buddies who converge in Scotland biannually) have a very fun tradition we've indulged in each of the (now) three times we've golfed in Scotland, midnight putting. The event usually follows 36 holes of golf, dinner, a few dozen wee pints, cigars, and a wee bottle of scotch.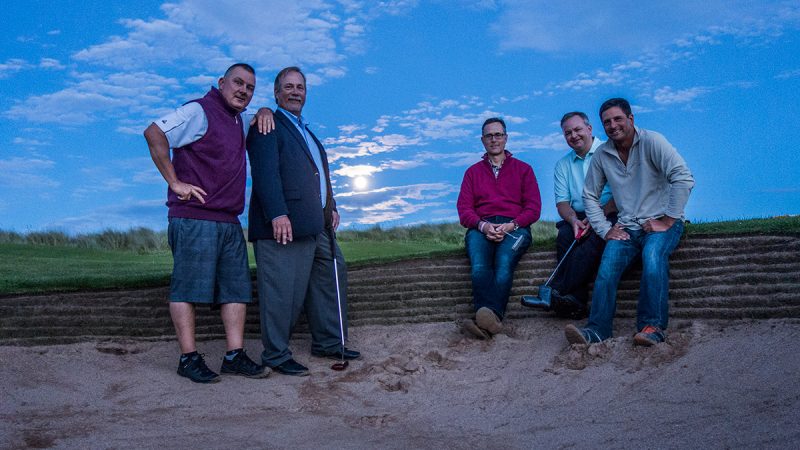 The first two Scotland trips The Lads did the midnight putting event on the Himalayas, the putt-putt green next to the Old Course, and the 18th hole of the Old Course itself. I'm proud to have made a bogey on the 18th at The Old with my putter, in the dark, at 1 a.m.
This year we changed it up and had our midnight putting event on the beautiful 4th hole at Cruden Bay in northeastern Scotland. The 4th at Cruden provides some great drama with a gigantic false front, false right, and 14 foot grass bunker wall behind. Enjoy the video:
Lovely how the moon rose over the course. Yes, we raked the bunker when we were done…