Written by:
Tony Korologos
|
Date:
Sunday, November 8th, 2015
Categories:
Boneheads
•
Golf Media
•
Miscellaneous
•
Tiger Woods
Tags:
Golf Digest
•
Steve Williams
•
Tiger Woods
---
The days of proofreading, editors, grammar, and common sense in the golf media world are long gone…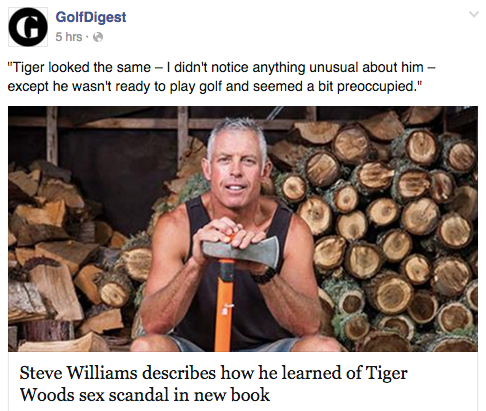 So Steve Williams learned of Tiger Woods se scandal in a new book?  It's amazing it took him until 2015 to learn about the 2008 scandal, being so close to Tiger and all.  Nice job Digest.
On a side note, I'm not interested in Steve Williams or anything he has to say.