Written by:
Tony Korologos
|
Date:
Wednesday, August 24th, 2011
Categories:
PGA Tour
•
Pro Golf
•
Site News
Tags:
FedEx Cup
---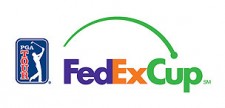 In an attempt to keep big name players playing after the final major and keep up fan interest/ratings, the PGA Tour created the FedEx Cup playoff system a few years ago.  It wasn't perfect and they tweaked the system for a while.  I'm all for having more high level golf available to consume as a fan, and however they need to do it is fine with me.
I'm very curious to find out if HOG readers understand the FedEx Cup.  Quite simply I'd like to ask that very question, which is now a poll question in the upper left column here on HOG.  Please vote, and comment in below if you'd like a little more input.
DO YOU UNDERSTAND THE FEDEX CUP AND/OR DO YOU CARE?