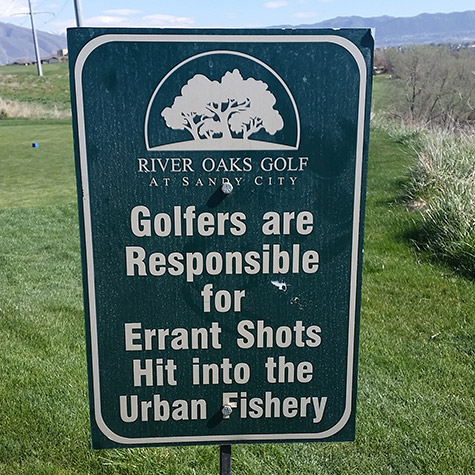 Written by:
Tony Korologos
|
Date:
Wednesday, April 20th, 2016
Categories:
Boneheads
•
Golf
---
I've pondered this situation before, but with a little different text.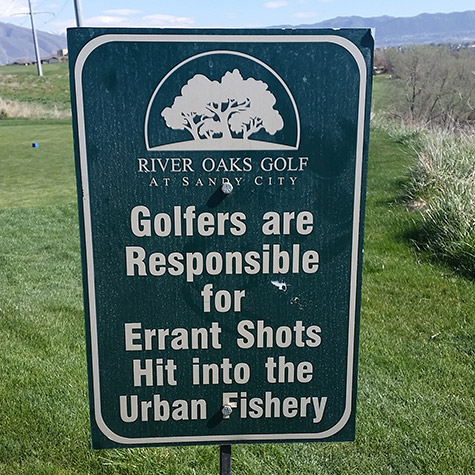 Right of hole #13 there's a new "Urban Fishery." If you slice the hell out of a drive you might bean a fisherman. But the sign says the golfer is responsible for "errant" shots.  Does this mean that if I intentionally bean one of the fishermen in the urban fishery by executing a perfect and intentional shot, that I'm not responsible?  Am I also not responsible for errant shots that are hit somewhere else than in the urban fishery?
Any attorneys out there care to comment?  LOL.