Written by:
Tony Korologos
|
Date:
Wednesday, March 23rd, 2016
Categories:
Boneheads
---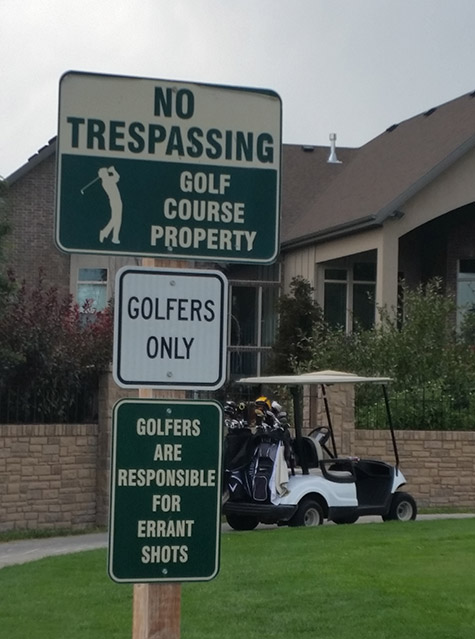 This is a sign on the 3rd hole of one of my home courses. I always get a kick out of this sign. There are some new and very expensive houses to the left of this par-3 now. The sign is obviously there to warn golfers that they're liable for damage due to errant shots.
So my question is this: If a golfer intentionally hits at one of these houses and executes the shot perfectly, is he still liable? After all, the sign says golfers are responsible for errant shots. If the shot is not errant he's off the hook, right?