Written by:
Tony Korologos
|
Date:
Friday, March 18th, 2016
Categories:
Golf Accessories
•
Golf For Women
•
Golf Gear
Tags:
Golf Towels
•
MitholoG
---
How many ways can what is possibly the oldest golf accessory known to man be presented?  Let's add another, and I quite like it.  Check out my new towel (also known as a rag) from MitholoG: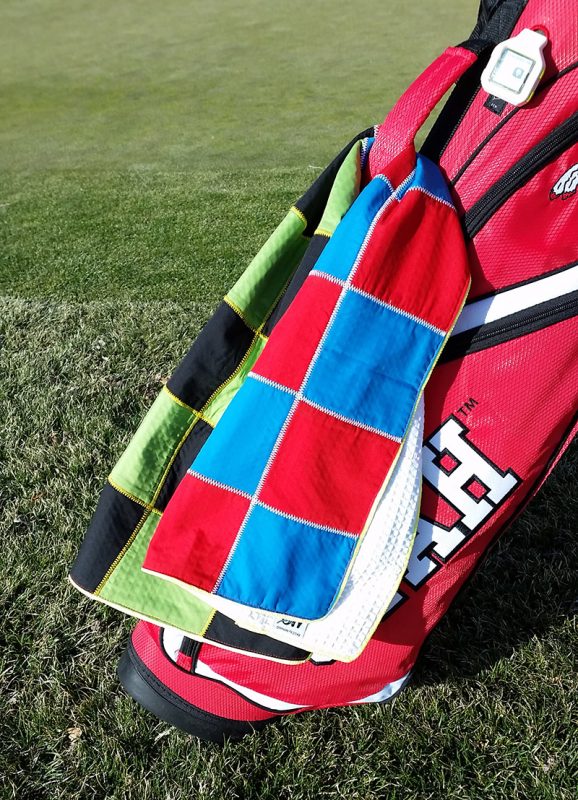 Yes the color scheme is a bit funky against my Utah Utes golf bag, but I'm a rock & roll rebel who is willing to make a statement with clashing colors in my accessories.
I've got 36 holes logged with the MitholoG towel. I like the look of it so much it was hard to use it the first time, and get it dirty. But that's what it's for.
After a few more rounds with my Ragz I'll post my full evaluation.  Stay tuned.