Written by:
Tony Korologos
|
Date:
Monday, December 17th, 2012
Categories:
Rory McIlory
---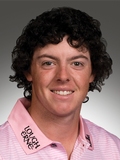 This article on ESPN.com goes into detail about a federal law suit filed by Oakley in Santa Ana, California.  McIory's contract is up with Oakley on 12/31/12, but they apparently have right of first refusal.  This means Oakley would have the right to match an offer, which would end up being 30% of the rumored $20-25 million per year Nike inked with McIlory.  They apparently were not given the opportunity to match.
This will be interesting to follow to say the least.