Written by:
Tony Korologos
|
Date:
Monday, October 1st, 2012
Categories:
European Tour
•
PGA Tour
•
Pro Golf
•
Ryder Cup
•
Tiger Woods
---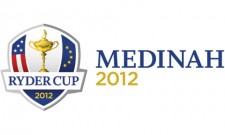 What are your thoughts now that this amazing 2012 Ryder Cup has come to a close?  Comment below.  I've been staring at my computer screen for nearly three hours, trying to jump start my brain into sharing my thoughts.  After starting on my 3rd cup of coffee, I'm ready.
Depending on your affiliation, this is either a historic comeback or a massive choke job.  For Europe I'd call it as many have, "Miracle at Medinah."  For the USA I'd call it, "Meltdown at Medinah."
Seve
What an amazing comeback for Europe.  Being a BIG Seve Ballesteros fan, I can't help but think he was there.  I picked Europe to win the Ryder Cup, figuring they'd be inspired by Seve.  I anticipated that Europe would win the foursomes and fourballs, and hang on for the victory through the singles, which the USA typically dominate.  It was the exact opposite.
MVP's
Ian Poulter was a captain's pick.  You have to give Europe's captain Jose Maria Olazabal a thumbs up for this one.  Poulter was no doubt the MVP, with 4 wins and NO losses.  The wins weren't all he provided though, as he seemed to be the one to spark the team with the win to put Europe within striking distance after Saturday at 10-6.  The performance Poulter put on Saturday afternoon was unreal.  He was possessed, making five consecutive birdies to finish.  I'm not sure I've seen a more clutch match play competitor.  Like him or not, Poulter was no doubt the MVP for Europe.
Rory McIlory did not dominate as much as I thought he would, but he does score MVP points for coming in 2nd in total points along with Justin Rose at 3 points.  McIlory and Rose are the two European players who played in all five matches.  I agree with Olazabal playing Rory in all five matches.  How can you not play him?
On the American side it was very refreshing to see the new blood perform so well.  Despite the loss in the Sunday singles to world #1 Rory McIlory, Keegan Bradley gets my nod for USA MVP.  He truly fired up the team and especially Phil Mickelson.  Those two as a pair were 3-0.  Phil's only point loss was in singles, to Justin Rose.  And on that loss, I have to admit it felt awkward to see Phil giving Rose thumbs up every time Rose beat him on a hole.  It was good sportsmanship, but it looked odd.  Jason Dufner comes in 2nd in points and 2nd in my opinion for MVP.  Out of four matches, he scored 3 points; only one loss.  Zach Johnson was clutch as well, also 3 points in 4 matches.
Steve Stricker
I've been a fan of Steve Stricker forever.  I'd really love to see him win a major championship.  Unfortunately for this Ryder Cup, Stricker comes in as the not-so-MVP.  Of four matches, he scored no points, losing the deciding match to Martin Kaymer, who was not playing terribly well coming into the Cup.  You never know, but at his age I wonder if this was his last Ryder Cup.  Given Stricker's record this Ryder Cup, one can definitely call into question Captain Davis Love's decision to make Stricker a captain's pick.  More on the captain's picks below.
Tiger Woods
Tiger Woods' record in the Ryder Cup is not good, unless you were only to count his singles matches.  He started off very poorly, driving the ball all over the place and actually knocking out two spectators with errant shots during the week.  He did reel it in and started playing better in the 3rd match, but he and Stricker failed to record any wins in their three two-man matches.  As anchor of the team, Tiger's singles match became irrelevant when Kaymer beat Stricker.  Tiger ended up scoring the only halved point of the entire Cup with a tie in his singles match, thus recording a winless appearance in 2012.  Tiger only scored .5 points in four matches, just a little better than Stricker's zero points.  What is it with Tiger in the Ryder Cup?  That's been a discussion for many years.
Jim Furyk
Another disappointing American appearance was captain's pick Jim Furyk.  In three matches Furyk scored one point.  Rubbing salt in the would was his final hole, 3-putt loss to Sergio Garcia in the singles matches Sunday.  Rough year for Furyk, who said this year's Ryder Cup was the low point of his year.
Davis Love III
How much credit for the loss do you attribute to team captain Davis Love III?  He wasn't the hitting the shots.  He didn't make Furyk 3-putt the final hole in his singles match.  Also, the USA team had built up a nearly insurmountable lead of 10-6 after two days.
Captain's picks performance will certainly be a source of criticism for DLIII.  Lets look at the captain's picks and their matches-points:  Furyk played in three matches and scored one point.  Brandt Snedeker played in three matches and scored one point.  Steve Stricker played in four matches and score zero points.  The only bright spot was the 4th captain's pick Dustin Johnson.  The bomber was the only player on either team without a loss other than Ian Poulter.  Johnson won three out of three matches.  A tally of the matches versus points scored from the captain's picks is not stellar.  Total matches: 13 – Total points/wins: 5.
Final Thoughts
This Ryder Cup will no doubt go down in history as one of the greatest.  It will be talked about and referred to for decades, just like the USA comeback, "The Battle of Brookline" in 1999.