Written by:
Tony Korologos
|
Date:
Sunday, January 1st, 2012
Categories:
Miscellaneous
•
Site News
---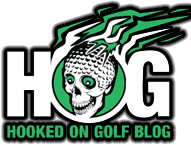 Happy new year to all Hooked On Golf Blog patrons, friends, associates and golf buddies!
Goodbye 2011
2011 was a hell of a year for me and this golf blog.  The blog logged roughly 38 MILLION hits in 2011 by about 1.8 million unique visitors.  That's an average of over 3 million hits per month by 150,000 unique visitors.  Not bad for an independently run, one man blog with no advertising.
I'm working on the fourth and final look back at 2011 post which will be likely up tomorrow, unless I have an emergency golf round come up.  That emergency round is quite possible, as the temps here tomorrow will be around 50.  Normally this time of year we are buried in snow, so any chance to play golf is taken.
Hello 2012
After the final look back at 2011 it is all about 2012 and the new year/season.  2012 is going to be a huge year and I'm very excited for what it will bring.  Stay tuned and don't miss the action.  I plan on doing a LOT more product giveaways and contests, giving patrons (readers) here more and more chances at free golf gear.