Written by:
Tony Korologos
|
Date:
Monday, August 22nd, 2011
Categories:
Miscellaneous
•
PGA Tour
•
Pro Golf
---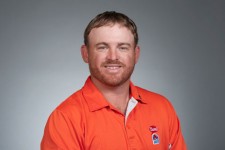 Wow this is interesting.  Big hitter J.B. Holmes will be having brain surgery next week to clear up a non life threatening condition, Chiari malformation.
"(The doctors) think it's congenital and the procedure is very non-invasive.  If everything goes according to schedule he could be hitting balls in a month." ~Holmes's agent Terry Reilly
This condition has apparently given Holmes some side effects like dizziness, vision issues, coordination issues, headaches and problems with balance.
HOG best wishes to J.B. on a speedy recovery.