Written by:
Tony Korologos
|
Date:
Tuesday, July 26th, 2011
Categories:
Pro Golf
•
Site News
•
Web.com Tour
Tags:
Web.com Tour
---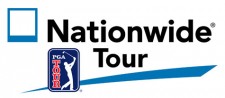 The Nationwide Tour is in Utah this week at Willow Creek Country Club for the Utah Championship.  I've never been to this event, as media or as a spectator.  I'm looking forward to attending the Utah Championship this week as both, but primarily as a blogger and photographer.
I won't be doing "full time" coverage every day, but I'll be doing some posts and photos.  I'm especially looking forward to seeing how some players who I know will fare.  My pal Luke Swilor made it into the tourney by Monday qualifying, as did local Polynesian golf phenom Tony Finau.  Remember that Finau was on Golf Channel's Big Break show?  That kid can hit it a mile.
Notables in the field
There are a few notables in the field other than the locals.  Ty Tryon, Dickie Pride, Bob May, Ted Purdy, Brett Quigley, Daniel Chopra, Peter Lonard are a few.
Also looking forward to seeing some "future" PGA Tour players.  Some players who won here in Utah before the became big names include Zach Johnson and John Daly.  Who's next?
The Course
Willow Creek is a very nice, tree lined course.  I've played it many times.  Check out the HOG Willow Creek CC image gallery for pictures.