Written by:
Tony Korologos
|
Date:
Tuesday, November 15th, 2005
Categories:
Site News
•
Tiger Woods
---
Last night at 2:00am or so the server for www.hookedongolfblog.com fried.
There was a quadruple redundant RAID setup there. The original drive became corrupt and the raid just backed up the corruption.
The main HOG server has been replaced but much data was lost. I do have a backup of the database which means all the posts will be there. The mods I've done to this template and many of the images may be missing. I've done a ton of customization and I'm going to have to do it again. The thing that sucks is that I had a regular backup. The backup was on the server in a different locale, but still no good.
It's going to take me a few days to get things back up to speed.
This will give me the chance to upgrade my blog software and add a couple of new features I was waiting on.
In the mean time, enjoy this picture of TIGER WOODS' house: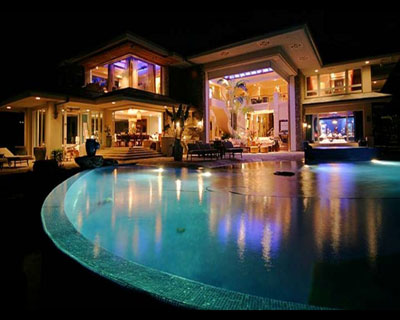 Some features/nuggets/modules or whatever you want to call them will be messed up for a day or two… I apologize for the inconvenience.
mediaguru