Written by:
Tony Korologos
|
Date:
Thursday, November 3rd, 2005
Categories:
Hackers
---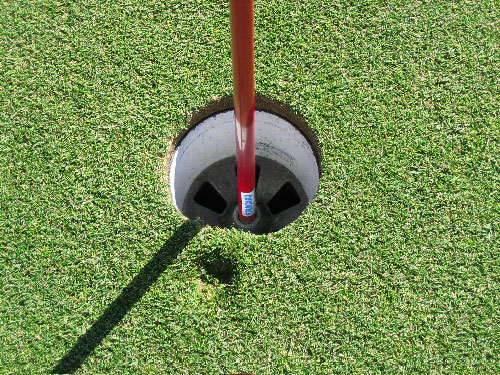 Here's the setup:
I've battled this scratch player for 16 holes. I birdie 17 to go 1 up. He presses me on the 18th tee, which is a par 3. Yes, a par 3 finishing hole. This green is very hard to hit and has a huge tier in it which guarantees a 3 putt if you're on the wrong tier.
With the press on my opponent knocks a beautiful tee shot to about one inch from the hole. He wins the press, we tie the original bet. He also wins the "rabbit" and the "squirrel" in our 8 man group which gets him even more dough. (I'll cover the animals some other time).
I lost dough but it was still beautiful to watch.