Written by:
Tony Korologos a.k.a. mediaguru
|
Date:
Saturday, August 27th, 2005
Categories:
Golf Clubs
•
Golf Equipment
---
Quick quiz: Which one of these pictures is a Sasquatch?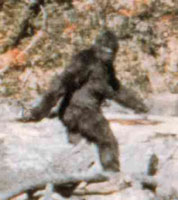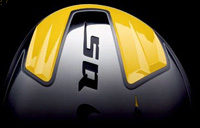 Nike has been working on a new driver. (Who hasn't?) Their code name for the new driver was "Sasquatch." Apparently Sasquatch is no longer a code name, it's the production name. There's a little preview of an ad for the Sasquatch driver on the Nike site.
Now, Nike knows just a tiny bit more about marketing than me I'll admit, but this is a terribly dumb name for a driver. What's next? "Hey Bob, check out 'Nessie' my new Nike Loch Ness Monster driver!"