Written by:
Tony Korologos
|
Date:
Tuesday, August 9th, 2005
Categories:
Golf Media
•
Miscellaneous
•
Site News
---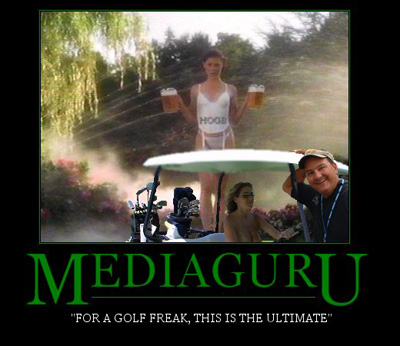 Up until last week or so I'd never posted a picture of myself here. I didn't have any particular reason other than to keep that aura of mystery about what I look like.
By posting a pic of myself, I've apparently opened myself up as a target for all the photoshoppers out there to have fun with. Here's one from my pal and fellow golf blogger Rich at Eat Golf.
He somehow got the REAL picture of me with the beer babes and not the one where I photoshopped myself in with Jack. Nice going Rich!