Written by:
Tony Korologos
|
Date:
Tuesday, June 14th, 2005
Categories:
Golf Courses
•
Miscellaneous
•
PGA Tour
---
Oh, I almost forgot….IT'S US OPEN WEEK!
Much of the talk this week will be about the famous Donald Ross creation: Pinehurst #2 (pic below)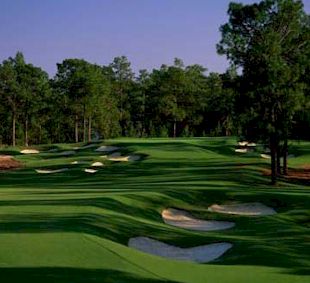 While I haven't played Pinehurst #2, I have played another Donal Ross course in Pennsylvania called Aronomink. Players in the know call it "The Mink." The Mink is an amazing course (pic below). Near the first tee there is a bust of Donald Ross with the quote "This is my masterpiece."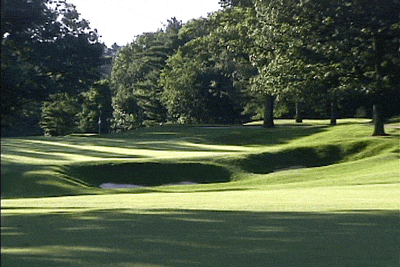 The Mink has beautiful tree lined fairways that undulate greatly. The undulation and design of the course causes many tee and approach shots to be quite deceptive. You think you're striping one down the middle of the fairway, only to find out the fairway was 20 yards right of your line.
When you get to the greens they are huge with massive undulation and tiers. Most of the greens have specific quadrants you must hit or it is 3-putt city, just like Augusta.
When I was just getting started with my golf sites I did a little review on The Mink. It is located at my sister site Web Country Club. CLICK HERE for that review. I was fairly green when I did that review so it's not quite up to par with the reviews I do these days. (sorry for all the puns in that last sentence) I'll port it over here some time under courses-reviews.