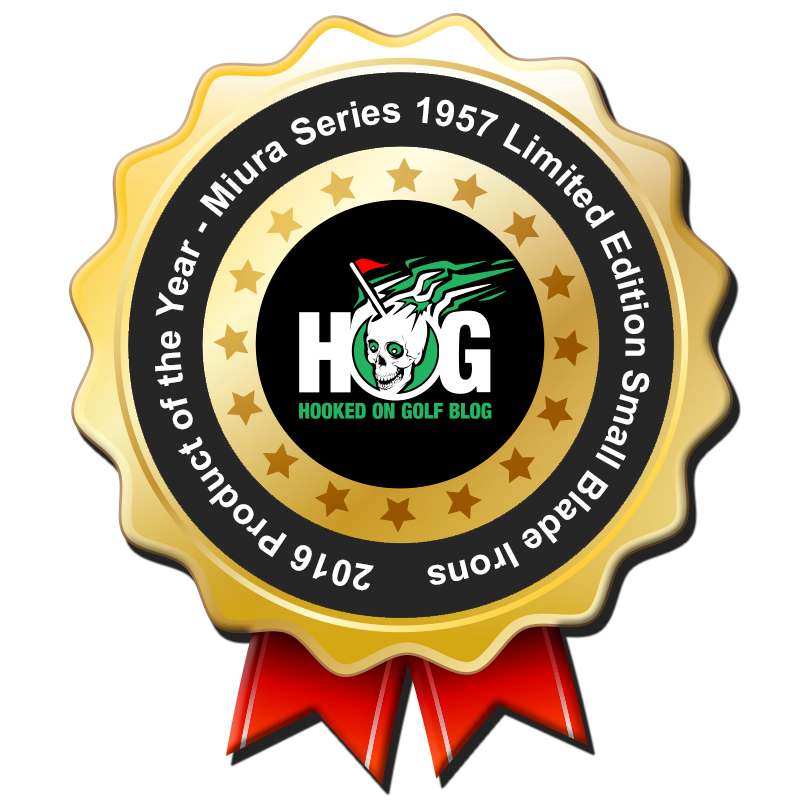 Written by:
Tony Korologos
|
Date:
Sunday, January 1st, 2017
Categories:
Golf
•
Golf Clubs
•
Golf Equipment
•
Golf Gear
•
Product of the Year
Tags:
Miura
---
Drumroll please…  Happy New Year! Welcome 2017.  This is the final 2016 year-end golf blog post.  Today I'm happy to announce the best product Hooked on Golf Blog reviewed in 2016, the Miura Series 1957 Limited Edition Small Blade Irons.  Check out the Hooked on Golf Blog Miura Series 1957 Limited Edition Small Blade Irons review.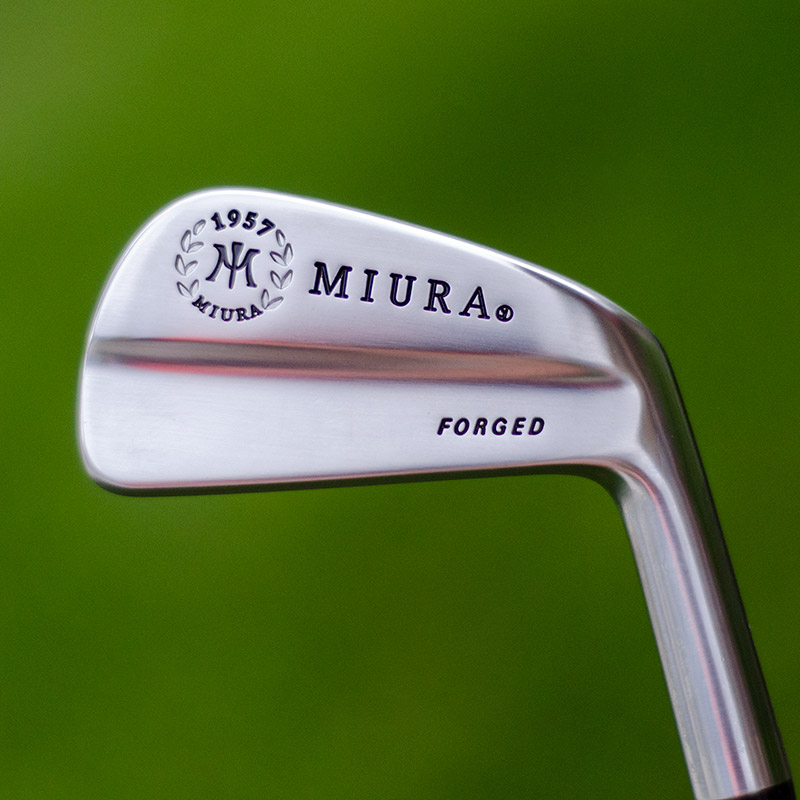 These small blade irons are perhaps the most deserving product I've ever awarded for the HOG Product of the Year awards. They're as incredible as they look. If you were to look back on the Hooked on Golf Blog Twitter to the most retweeted tweets, you'd see that consistently the ones with photos from this review are at the top. These are one of golf's best products and everyone knows it.
Most people see blades, especially ones like these which are 15% smaller than normal blades, and think, "oh these are blades so I can't hit them." WRONG! I'm not sure how, but Miura's engineering and hand-crafted design makes these easier to hit than many clubs meant for higher handicap players, not single digits or pros. The feel of these irons is so butter. What a joy to play.
Congratulations to Miura. It's not really a surprise that one of their products would win a HOG Product of the Year award. That's pretty much what one would expect. But it's still nice to recognize the quality, workmanship, looks, feel, and joy these clubs bring to the game of golf.