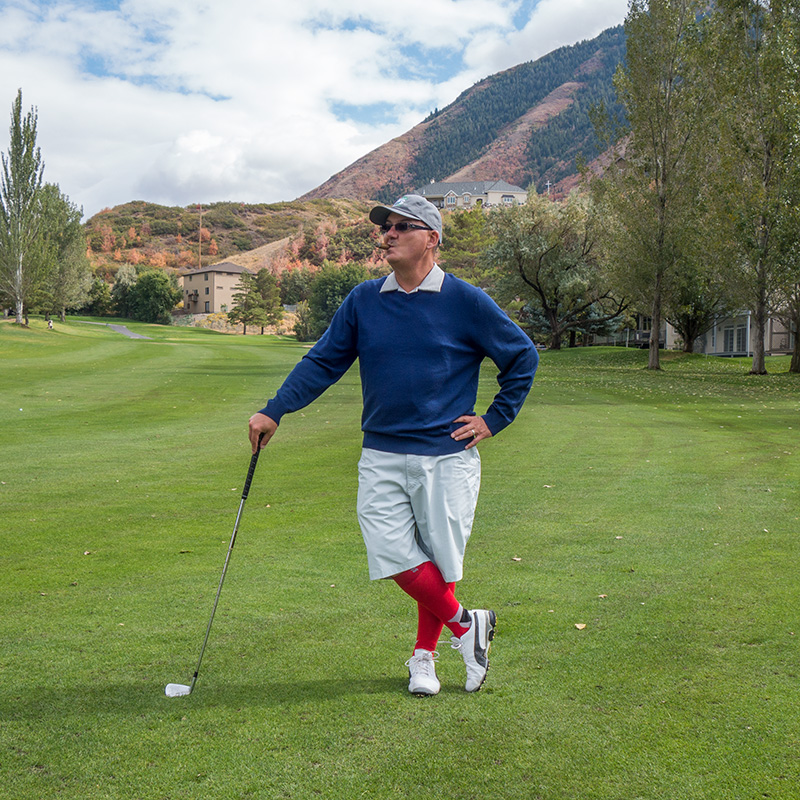 Written by:
Tony Korologos
|
Date:
Wednesday, October 12th, 2016
Categories:
Cigars
•
Golf
•
Golf Apparel
•
Golf For Women
•
Golf Gear
Tags:
Style
---
As one of the top golf bloggers for over a decade, I've developed many great relationships with some of the best apparel brands on earth, and several other planets. After years of research, writing, and threads-on testing of golf apparel, I've developed my own sense of style. Unmatched, classy, unique, but not overstated, this is pure. This is style.

Pure. Style.
If you are interested in having me design custom apparel scripts for your golf wardrobe, use the site contact page and send me a note.  My apparel scripting rates are surprisingly affordable.  Financing and payment plans are available.
Brands represented in this photo: Cobra/Puma Golf, Kentwool, Ray Ban, Dunning, Antigua, adidas, Pukka, Hanes, Bridgestone Golf, Pete Dye.