Written by:
Tony Korologos
|
Date:
Tuesday, October 11th, 2016
Categories:
Golf
•
Golf Apparel
•
Golf Gear
Tags:
Ashworth
•
Linksoul
---
As you know if you are a regular reader of Hooked on Golf Blog, my favorite thing in the world isn't golf, sex, money, fast cars, power…. Oh no.  It's apparel scripting.  I have a new script which I've just put together with Linksoul, a very classy and high quality apparel brand by John Ashworth.  Yes the same John Ashworth you may be familiar with from the Ashworth brand.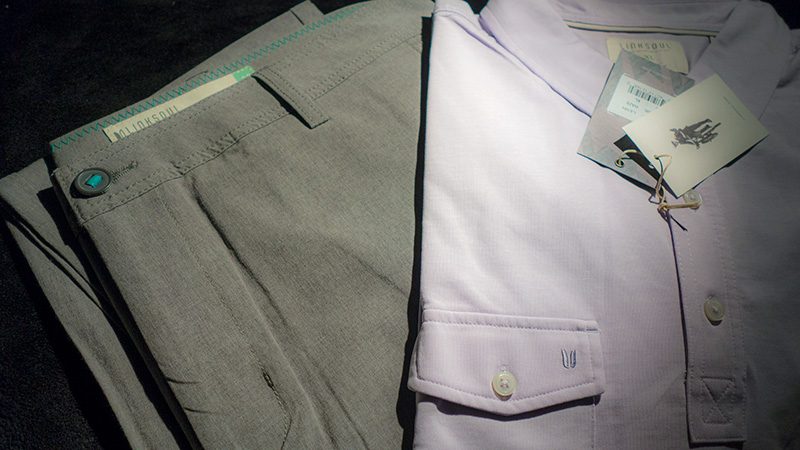 I've got a killer Linksoul pair of trousers and a golf polo to review. Since I have stubby legs and the trousers are long enough to fit Minute Bol, I have to get them tailored first before I can start the review.
Stay tuned for my review of this Linksoul apparel scripting, coming soon. To browse some of their great golf and life threads, check out the Linksoul Golf Apparel online shop.