Written by:
Tony Korologos
|
Date:
Monday, October 3rd, 2016
Categories:
Golf Accessories
•
Golf Clubs
•
Golf Equipment
•
Golf Gear
•
Reviews
Tags:
Golf Grip
•
Golf Grips
•
putter
---
The most important club in the bag other than one's brain, is the putter. 40-50% of all the strokes a golfer records on the course are with the putter. Putting is certainly the strength of my game. I rely on my putting big time to make up for other deficiencies in my game. Having the right putter setup is crucial. If any part of the setup is off even slightly, putts will be missed. Without the right weight and grip size/shape, the strength of my game would be neutralized.  I don't roll with the jumbo grips because they reduce the feel for me, and I don't have a problem with breaking my wrists.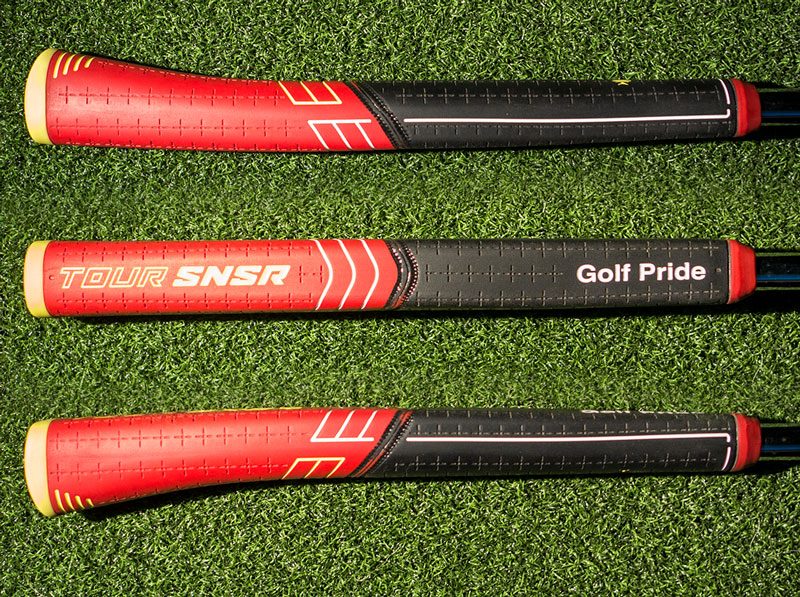 I've found the perfect grip for my putting, the Golf Pride Tour SNSR Contour (there's a straight model as well). It's a mid-sized grip with a taper which fits great in my hands.  The taper is known as a pistol shape.
The grip is made from a proprietary rubber which feels soft and comfortable in the hands, and translates the feel of impact from the head to my hands.  This is called "feedback."  Feedback is extremely important for any club, but putting is especially crucial because there is so much touch and feel involved.
On The Course
I've had this grip on my putter since before my trip to Scotland this past summer.  It has been a fantastic grip and I've putted very well with it.  Last week I had a round with 22 putts, starting off with eight 1-putts in a row.  I've found the SNSR to be perfect in call conditions, from slow to fast greens and even with the Texas wedge (my best wedge).  It was tremendous on the hard links ground of Scotland, even from 50-70 yards out in the fairway!
Conclusion
When the original grip on my Dornoch Putters Mad Dog 1 finally wore out, I went through several grips.  That special putter has a handmade milled aluminum head, and it provides a ton of feel and feedback.  I needed a grip that can compliment that amazing putter and the Golf Pride SNSR Contour is a perfect match.