Written by:
Tony Korologos
|
Date:
Friday, September 2nd, 2016
Categories:
Golf
Tags:
Balcomie Links
•
Crail
•
Scotland
---
Old Scottish golf courses are pretty quirky and because of those quirky designs and layouts, unusual things can happen. One entertaining example happened on my last trip to Balcomie Links in Crail, Scotland. What a tremendous course Balcomie Links is. I'll feature the course more later.
I was the last of my group to reach the (I think) 11th green. The 11th is known as "Lang Whang," and the hole got its name long before the Anthony Wiener days. Up the hill on this par-5 I wasn't sure if I'd reached the green or not, or where my ball even was. When I reached the green, my friends (The Lads) and some other gentlemen were on the green laughing.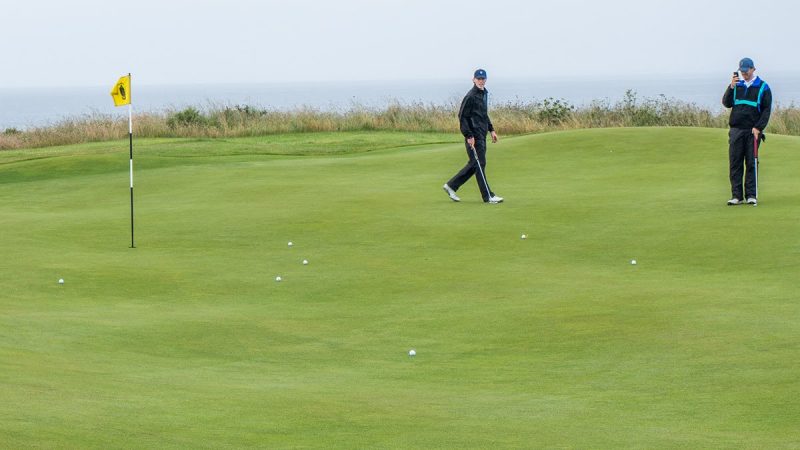 On the green, not more than 20 feet apart, were seven golf balls. This hole's green is shared with I believe the par-4 8th. Both groups approaching hit the same area. I was happy to find that my ball was one of them.
It's not often you see seven balls on a green so close together in a real round of golf, and none of them are provisionals, mulligans, or practice shots.
FORE!