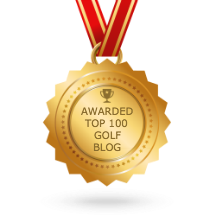 Written by:
Tony Korologos
|
Date:
Monday, August 29th, 2016
Categories:
Boneheads
•
Golf
Tags:
Golf Blog
•
Golf Blogs
---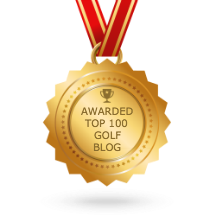 I've gotten a couple of these nice emails in the last couple of weeks. Yes HOG has won yet another award. My digital shelf is full of them. Glad it's just digital. This one quoted below is very typical. I receive an unsolicited email from some person and site I've never heard of who has this top 10 list or top something list, and HOG is on it. I'm supposed to get all excited about it and post my award, and of course the LINK BACK to the list. That's the key right there, the link back. This is just link trolling. I'm not a fan of links trolls, so to speak.
Hi Hooked On Golf Team,

My name is Anuj Agarwal. I'm Founder of Feedspot.

I would like to personally congratulate you as your blog Hooked On Golf Blog has been selected by our panelist as one of the Top 100 Golf Blogs on the web.

[link removed]

I personally give you a high-five and want to thank you for your contribution to this world. This is the most comprehensive list of Top 100 Golf Blog on the internet and I'm honored to have you as part of this!

Also, you have the honor of displaying the following badge on your blog. Use the below code to display this badge proudly on your blog.

[see image]
Out of curiosity I decided to look at the list. Between popups asking me for my email address I was thrilled, yeah right, to find out that I was in 31st place! I had no idea there were even 31 golf blogs in existence. A deeper look at the list had me laughing. Let's look at a few:
#1 on the list is Golf Channel's Golf Central Blog. To me this does not qualify as this is a major golf media outlet. Same with #3, ESPN.
#3 is Reddit? Really? That's not a blog.
#5 is the "Rules of Golf" blog? I've never heard of it. They have a whopping zero facebook followers and 635 twitter followers. Impressive. And their Alexa Ranking (more on this later) is 743,000.
Golfsmith is in there. Not a blog.
My Golf Spy is in there. Not a blog. It's a forum.
GolfNow.com is in there. Not a blog. It's a discount tee time platform.
"Turf Diseases" comes in at #9. Yes, the widely popular blog Turf Diseases. LOL.
The Golf Channel's YouTube channel came in at #17 with an Alexa ranking of 2. Well, that's YouTube's Alexa ranking but who's counting?
Other companies in there who simply sell products but are being called blogs include Odyssey Golf, Your Golf Travel, Ben Hogan Golf Company, Northern California Golf Association, Hyde Park Golf and Country Club Grounds Department, Shipsticks…

Alexa Ranking
Funny thing is that one of their criteria is Alexa ranking. Sounds great except the only computers that have Alexa on them are ones in which the user has specifically installed Alexa, and it only works on Internet Explorer, which now has roughly 1/4 of the browser market. The only reason IE has any market share at all is because Windows machines come with IE as the default browser.
Part of the criteria other than the faulty Alexa one is Twitter and Facebook followers. Well I have over 8000 followers, but they show HOG has having ZERO.
Conclusion
If you take away all the golf club companies, travel companies, sports entities like Golf Channel and filter out the list to true golf bloggers and filter out all the noise, HOG moves up to #1. Probably a tie with Golf Blogger really. Neck and neck.