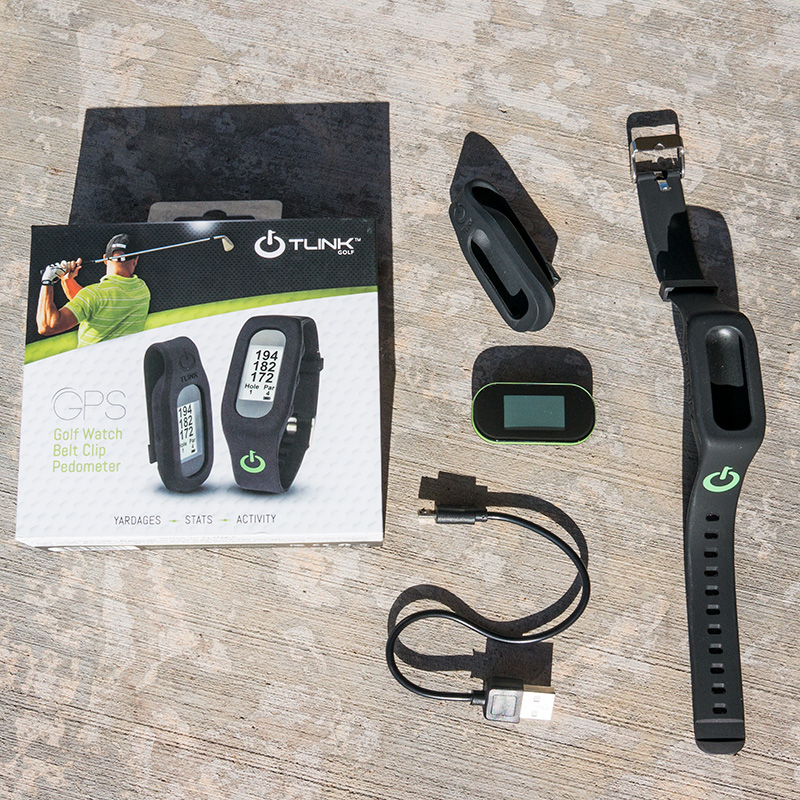 Written by:
Tony Korologos
|
Date:
Wednesday, August 10th, 2016
Categories:
Apps
•
Golf
•
Golf Accessories
•
Golf Equipment
•
Golf For Women
•
Golf Gear
Tags:
Golf GPS
•
Golf GPS Watch
•
TLink
---
This is interesting.  There are many GPS units on the market.  I've reviewed a ton of them.  Some are stand alone and some are watches.  Most are bulky and expensive.  The TLink (pictured below) is neither bulky or expensive.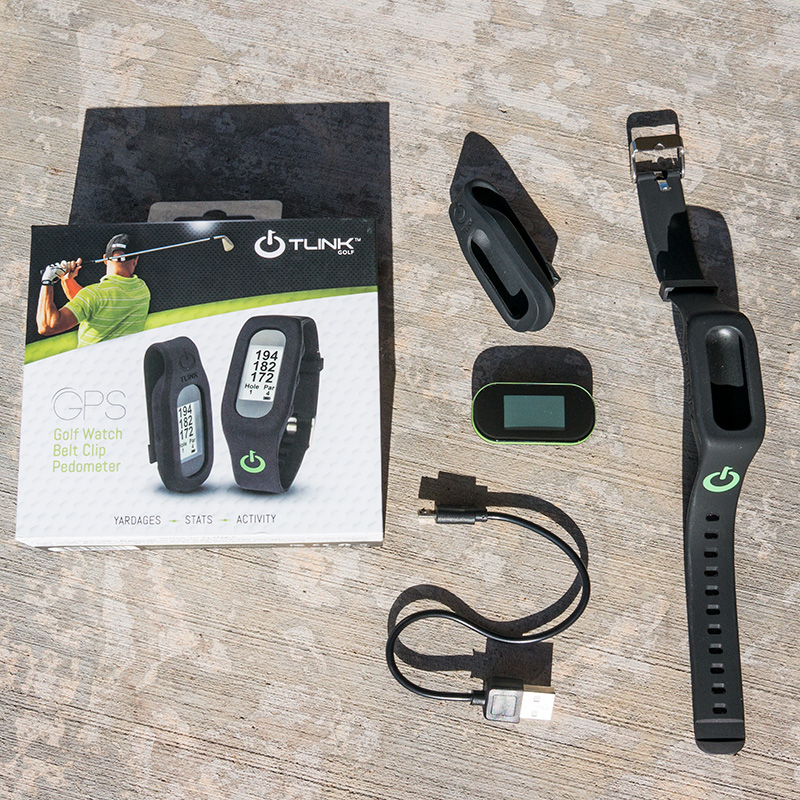 The TLink unit saves space by utilizing the GPS in one's smartphone. The unit can be worn as a watch with the included band, or clamped onto a belt or pocket via the included clip.  TLink connects via bluetooth to an Android phone or iPhone and uses the phone's GPS location for yardages, front, back and middle. TLink comes with 30,000 courses built in.  You can see if your course of choice is on the list here.
The unit also is a pedometer, like a FitBit.  It will track your steps (hopefully walking the golf course), distance walked, and calories burned.  It will even keep the records for later comparison.  So you can see how you did on your home course versus last week's round. I wish I would have had this when I was in Scotland a couple of weeks ago.
The app is free with the unit, for yardages and pedometer functions.  An extra in-app purchase can open up a full statistics capability in the unit (pictured below).  Users can track scoring, fairways, putting, driving accuracy and so forth: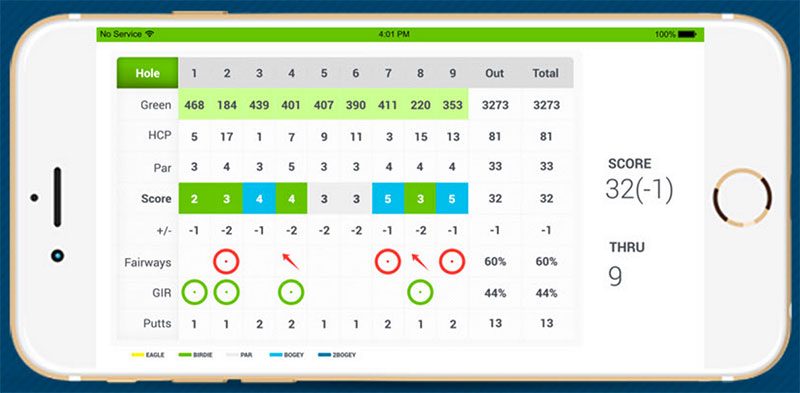 The folks at T-Link reached out to me to do a product review.  That's now in process.  They also asked if I would like to offer a discount to HOG readers.  Well, of course.  I'd love to reward HOG readers with a deal whenever possible.  Follow this link to the TLink web store and use the discount coupon code hooked at checkout to knock the price down from $99 to $89.
I'm charging up my unit for the first time.  I'll be doing my first round of testing this week.  Stay tuned.