Written by:
Tony Korologos
|
Date:
Monday, August 1st, 2016
Categories:
Golf
•
Golf Courses
•
Golf For Women
•
HOG World Tour
Tags:
Golf Travel
•
Justin Rose
•
Royal Aberdeen
•
Scotland
---
Here's a recap of the first half of perhaps the best single day of golf I've ever experienced, the HOG World Tour visit to Royal Aberdeen Golf Club.  Royal Aberdeen was the morning session on the 2nd day of the tremendous 2016 "Lads in Scotland" tour.  The Lads are my group of good friends who get together every two years to golf in Scotland.  The evening session was Cruden Bay.  Stay tuned on that one.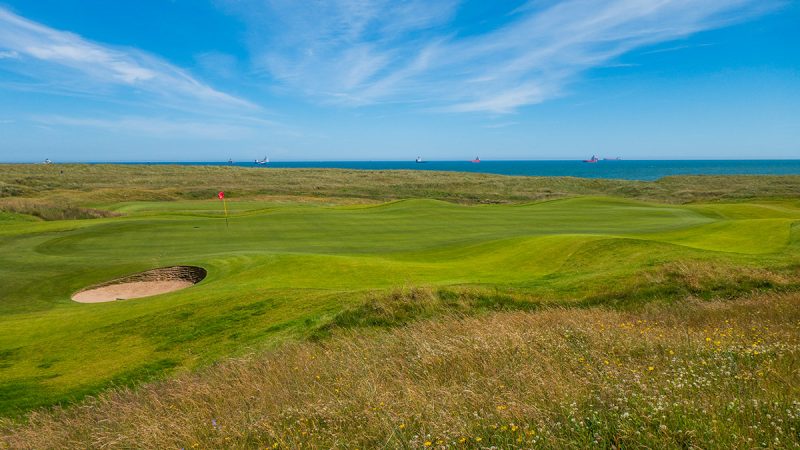 About Royal Aberdeen
Royal Aberdeen is a fabulous links course located in the northeast of Scotland, about a 2-3 hour drive north of St. Andrews.  Golf was first played on the grounds back in 1780, making it the sixth oldest golf club in the world. The clubhouse, staff, and grounds represent great history and a high class club.
In recent history, Royal Aberdeen hosted the 2014 Scottish Open.  During the 2014 Scottish open Phil Mickelson was defending his title.  Rory McIlory carded the course record, 64.  Justin Rose came away with the victory.
My golf experience at Royal Aberdeen was tremendous.  I played fairly well, not losing a ball in fairly high winds.  The back nine had some serious teeth as we were coming home directly into the wind.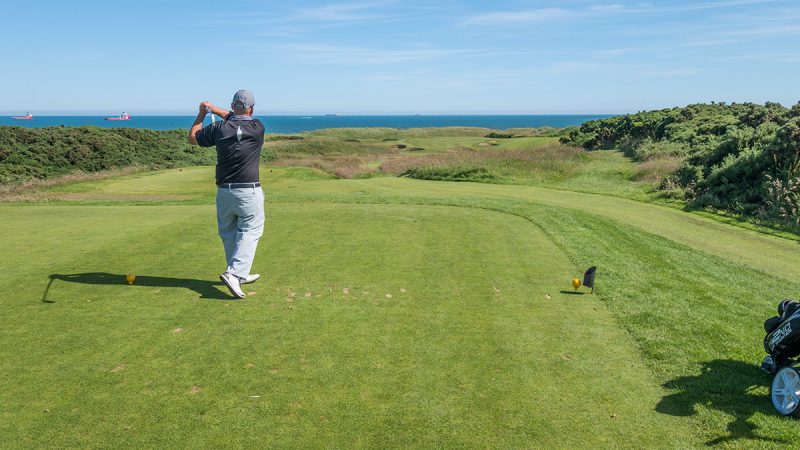 In the photo above I nailed a solid 4-iron to the par-3 17th green, looking out over the North Sea.
I will post a full review of Royal Aberdeen Golf Club down the blog road.  Stay tuned.