Written by:
Tony Korologos
|
Date:
Saturday, July 23rd, 2016
Categories:
Golf
•
Golf Courses
•
HOG World Tour
•
Travel
Tags:
Scotland
•
St. Andrews
---
Day five of the HOG World Tour trip to Scotland had two courses on the menu.  We called to find a slot on the Jubilee Course and the only available one was in 15 minutes.  What to do when you're a 20 minute walk to the course? Book the time and walk fast!  We made it.
The Jubilee Course (first photo below) is right next to the Old Course and New Course.  It was designed by Old Tom Morris in 1897.  Many say it is the toughest course of the three.  We had a fabulous time on this great links course.  I had some serious pressure to overcome as I had forgotten to reload my bag with golf balls.  After losing a coupe of balls to the gorse monster, I found myself with one remaining ball on the 9th tee.  I'm proud to say I managed to finish the round despite a 3-club wind.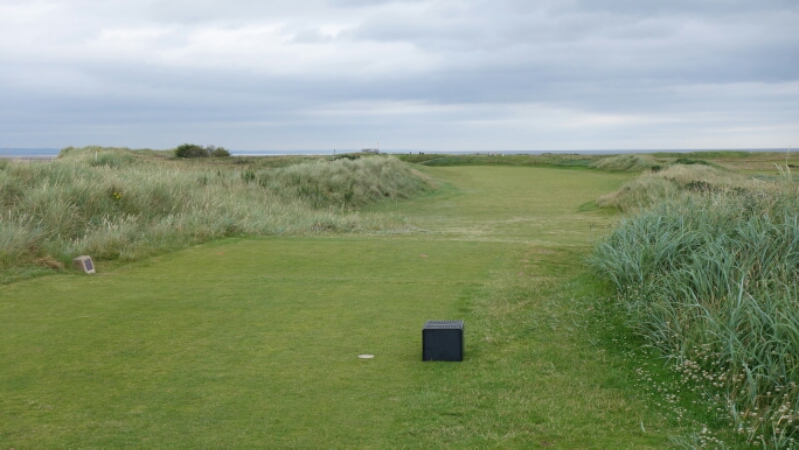 The afternoon round was at the newest course in town, the Castle Course (photo below).  Not a local favorite probably due to cost and it not being a "natural" design, we have never found the Castle to be overly crowded.  The incredible dunes, elevation changes, and views of the north sea make it one of the funnest rounds of golf one could have in St Andrews.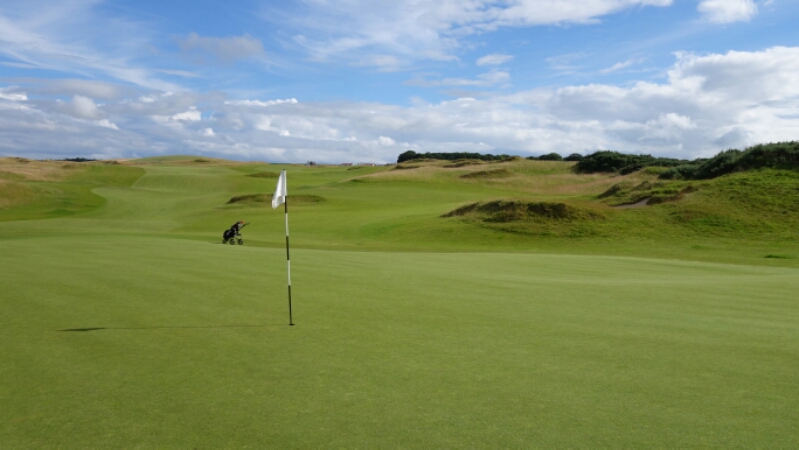 At the end of the day, the 5th day mind you, we had walked over 18.4 miles, the equivalent of 89 flights of stairs in elevation change, and 43,319 steps!
In the evening our group stayed in our rented flat (more later on that) and cooked up a carb-rich spaghetti dinner and enjoyed some wee glasses of red while conteplating the day's golf.