Written by:
Tony Korologos
|
Date:
Wednesday, May 18th, 2016
Categories:
Golf Apparel
•
Golf Gear
•
Reviews
Tags:
Carnoustie Performance
---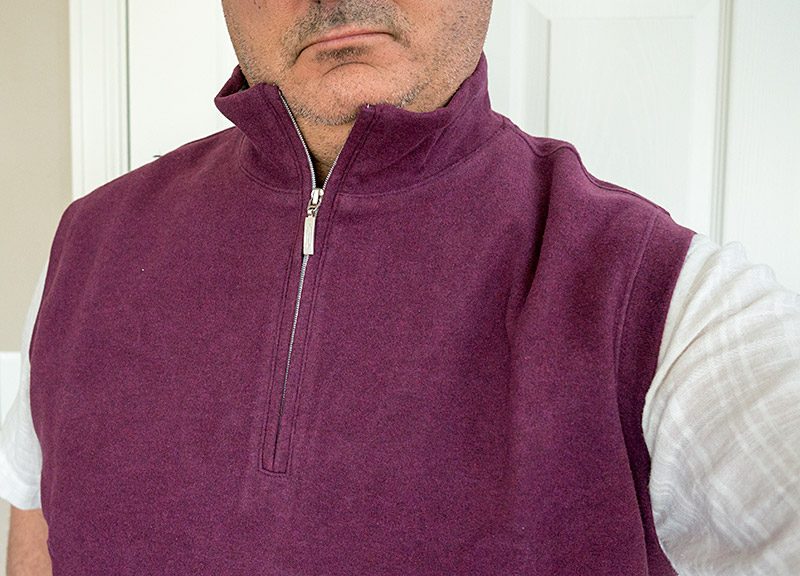 In northern Utah we have four seasons:  The beginning of winter, winter, the end of winter, and summer.  Right now we are in the end of winter.  It will be cold until summer, at which time it will top 100 degrees.  When summer ends it will be back to winter shortly after that.  I think you get the concept.
I've been taking advantage of the layering and warmth I get from my Carnoustie Sportswear Quarter Zip Suede Vest this end of winter.  It has allowed me to keep warm but still be flexible and not restricted in my golf swing.
Details:
100% cotton, lining 100% polyester
Lining for extra warmth
Covered zipper treatment
Classic fit
Hand or machine wash, cold water, gentle cycle
Colors
My color pictured is "Bordeaux," which is a good match for my evening adult beverage scripting. The other color available in this product is Grape.  Obviously someone at Carnoustie loves certain grape based beverages as much as I do.  I like it.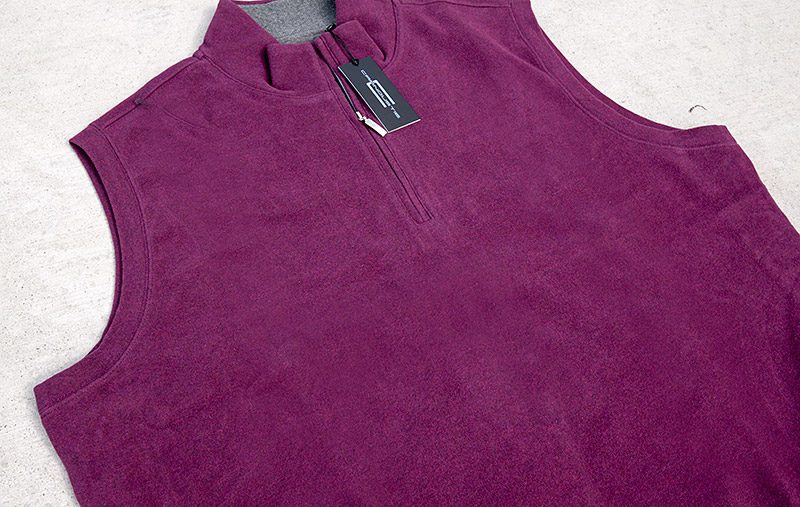 On The Course – On The Town
This vest is super good looking.  The suede is classy and comfortable.  I'm happy to wear this vest not only on the golf course, but at work, around town and wherever else I go when I need to keep my core warmer but give my arms some freedom.
During my golf swing the vest does its job, providing insulation and warmth.  It does not hamper my swing, bind, or pull at any point.  I also like the fact that it doesn't interfere with my putter.  I bend over quite far with a short putter and some apparel items which hang loosely can catch the top of the putter grip.
Final Thoughts
A golf apparel piece has to meet a few requirements for me.  First is functionality.  This vest shines at doing its job, keeping the core warm and insulated.  Next is comfort.  As I mentioned, this vest is super comfortable.  Of course style is a factor, though not the #1 priority for me.  No worries though.  This vest is super stylish.
I look forward to summer, when I don't need to wear layering like the Carnoustie sportswear Quarter Zip Suede Vest.   Until then I'll be enjoying its great benefits.