Written by:
Tony Korologos
|
Date:
Thursday, May 12th, 2016
Categories:
Golf
•
Golf Balls
•
Golf Equipment
•
Golf For Women
•
Golf Gear
Tags:
Golf Balls
•
Snell Golf
---
Yesterday I put some new golf balls into play for testing, the Snell Golf "My Tour Ball" or MTB. Who is Snell? Snell is the name of the company's founder, Dean Snell. Dean is a former TaylorMade Vice President of R&D for golf balls, and co-inventor of the Titelist ProV1.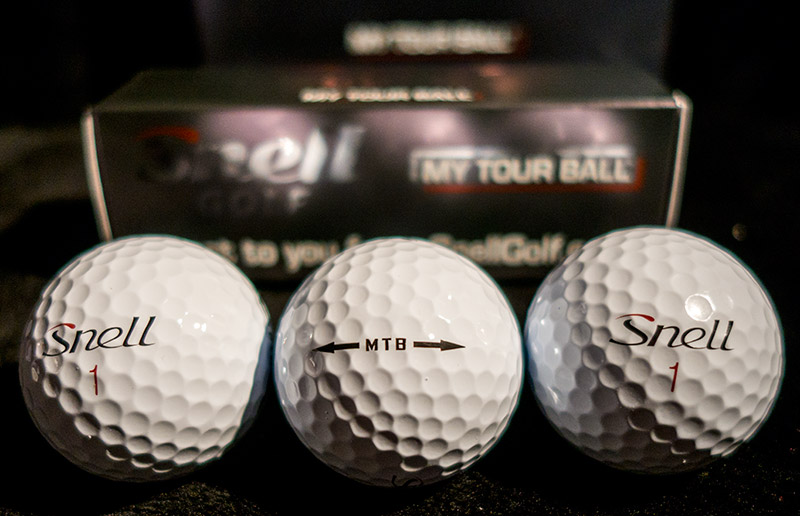 The MTB is a "tour" caliber ball. This means it has a qualities a professional tour golfer would want, such as high spin, soft cover and so on. The cover is urethane, just like 99% of the other tour balls, like the ProV1.
I have to log many more rounds before I'm ready for my full review, but here's a short commentary after one full 18 hole round. I loved the feel of the ball and found it to respond well when I put a good swing on it. Unfortunately in yesterday's round the good swings were not that often. I found the ball to feel great around the greens and with the putter. I especially loved the feel hitting bump and run shots with anything between a 7-9 iron.
Below is a photo of two Snell MTB balls. One is the ball I played 18 holes with and one is brand new, never played. Can you tell which is which?

Based on yesterday's round and the photo above, these are very durable for "tour" balls. Tour balls aren't typically durable.