Written by:
Tony Korologos
|
Date:
Wednesday, April 27th, 2016
Categories:
Golf
•
Hackers
---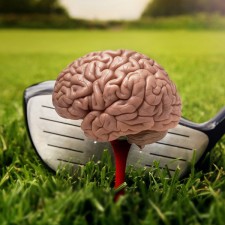 It's a darn good thing I'm a web developer by trade and not a golf professional. Otherwise my family and I would have starved to death long ago…
I nearly quit golf several times last year.  I actually dreamed of quitting.  Fantasized really.  I struggled last year, and didn't find I was really enjoying my time on the course.  I felt more like I was wasting time.
So this year I have one main goal:  Enjoy the walk.
Today was possibly the worst nine holes I've shot in the last decade.  Highlights included four 3-putts, drives sliced into the next county, and a shank into a hazard on the 9th hole.  I'm chalking this one up to spring rust, a brutal schedule, no sleep, negative energy, lack of transgender bathrooms at the golf course…. anything but lack of talent and lack of practice.
During today's round I didn't get mad.  In fact, I laughed a bit and did my best to stay positive.  I did for a split second have that feeling of wanting to bail on golf.  I reminded myself about 2016 and what it is supposed to be for me, enjoying the walk.
I actually feel pretty good about my game, despite the fact that I'm not scoring well or scoring close to my handicap.  Most shots feel solid and I'm driving it very well.  If I was not hitting it solid I'd feel pretty lost.  I know it will take some time to shake off the spring rust and be able to put together some better golf.  Until then the handicap will be blowing up like it does every spring after six months of not swinging a club.
There are a few upcoming events by which I hope to have the game rounded into shape for.  First is the Salt Lake Amateur tournament, one of the few tournaments I play in each year (great anti-sandbagging setup).  Then it will be my club championship, and finally a trip to Scotland.
Today was an aberration.  I didn't have "it" and "it" was nowhere to be found, even in my whole group.
I signed up for a tournament this Saturday.  I'm looking forward to feeling that feel of real competition.