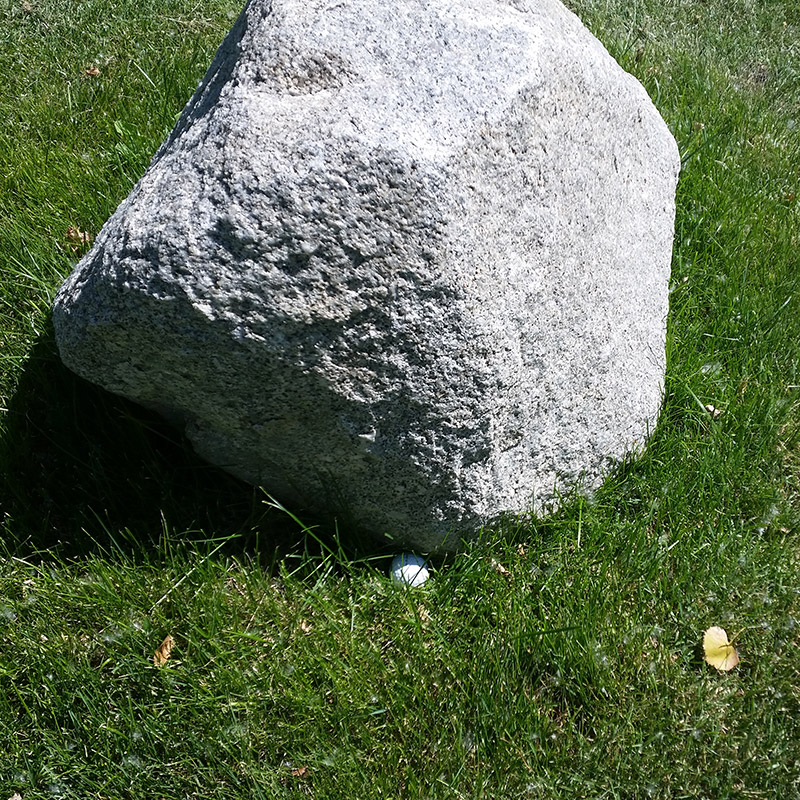 Written by:
Tony Korologos
|
Date:
Thursday, March 24th, 2016
Categories:
Golf
•
Golf Rules and Regulations
Tags:
Rules of Golf
---
Here's where my opening tee shot ended up in my Tuesday league one afternoon.  Easy ruling right?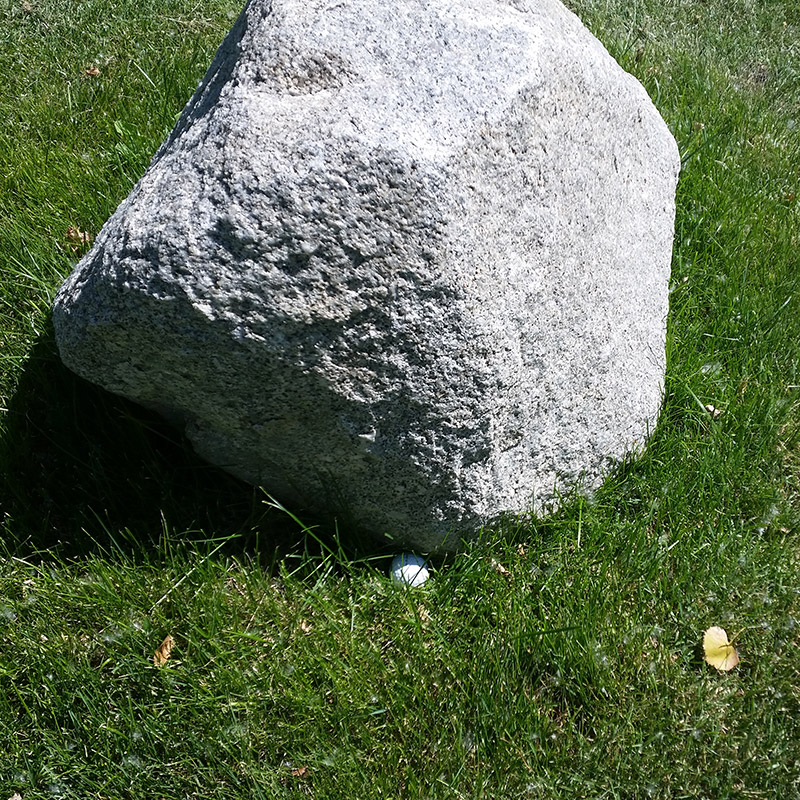 I'm not Tiger Woods in 2009 and don't have 20 people to move a rock for me.  So play it as it lies or take an unplayable lie penalty, right?
Wait a sec though.
This rock is also the 150 yard marker on the hole.  Hmmmm.  Free drop?  Not because it is the 150 marker.  Rocks and shrubs which are natural things cannot by definition be immovable obstructions.  An obstruction is an unnatural thing, like a sprinkler head, bridge, building, yardage pole, drain, cart path.
Rule 24

Bushes or Boulders used as Yardage Markers

Q.Our course has installed bushes that serve as 150-yard markers. Are players entitled to relief from these bushes?

A.No. A bush is a natural object, not artificial, thus it is not an obstruction (Definition of "Obstruction"). The answer is the same regardless of whether it is used to indicate yardage.