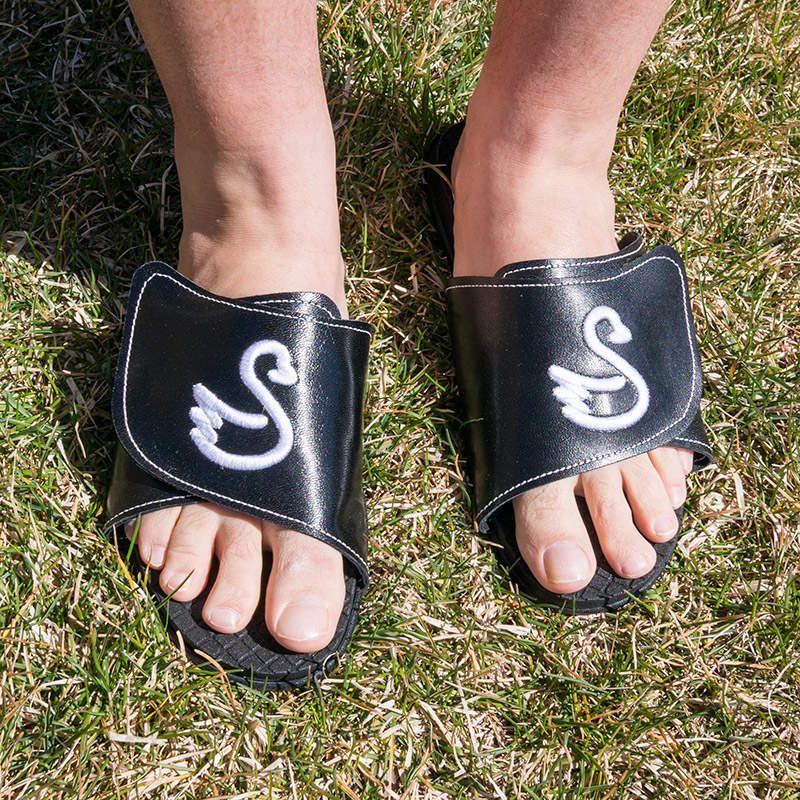 Written by:
Tony Korologos
|
Date:
Monday, March 21st, 2016
Categories:
Golf Accessories
•
Golf Gear
Tags:
Golf Shoes
•
Swannies
---
Could you golf in sandals? Swannies thinks so, as they are producing a golf sandal. Below is the classic black Swannie.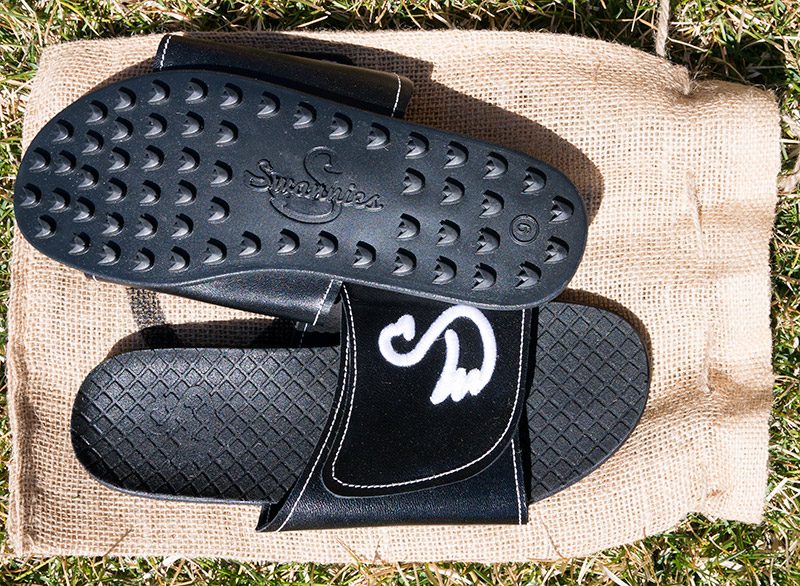 When I received the Swannies I didn't know the concept, or think twice that they might be used on the course. I was excited to have a pair of sandals to change into after the round, when I want to ditch my golf shoes and the sweaty socks that I just walked 9.5 miles in. At the least these will serve that purpose, and other applications like hanging out at the beach.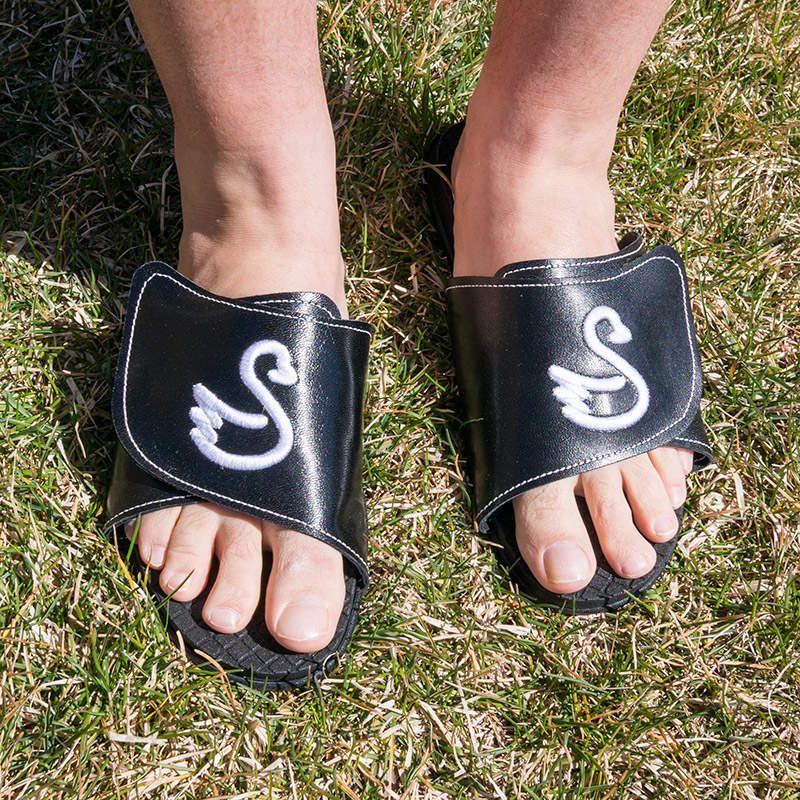 As bad as my footwork and massive weight shift (sway) are in my swing, I'm quite doubtful that I could have enough stability to make a decent golf swing with any kind of power in sandals. I'm going to give it a shot though. I'll give it a good go.
Stay tuned for my full review soon.