Written by:
Tony Korologos
|
Date:
Wednesday, March 16th, 2016
Categories:
Golf
•
Golf Accessories
•
Golf For Women
•
Golf Gear
Tags:
Father's Day Golf Gift
•
Golf Gadgets
•
Golf Gifts
---
I've finally put a TaylorMade driver into play. No it isn't the TaylorMade M1, or M2 or M5 (wait, that was Star Trek)… It's a Tour Preferred 8.5 degree midsize System2 driver. This thing is a beast. Nope, it's not adjustable. Can't tweak the loft or the lie or adjust the compass on the bottom to north. All this driver does is open beer bottles and boy does it do a fantastic job.  I've really tested this golf driver head bottle opener hard.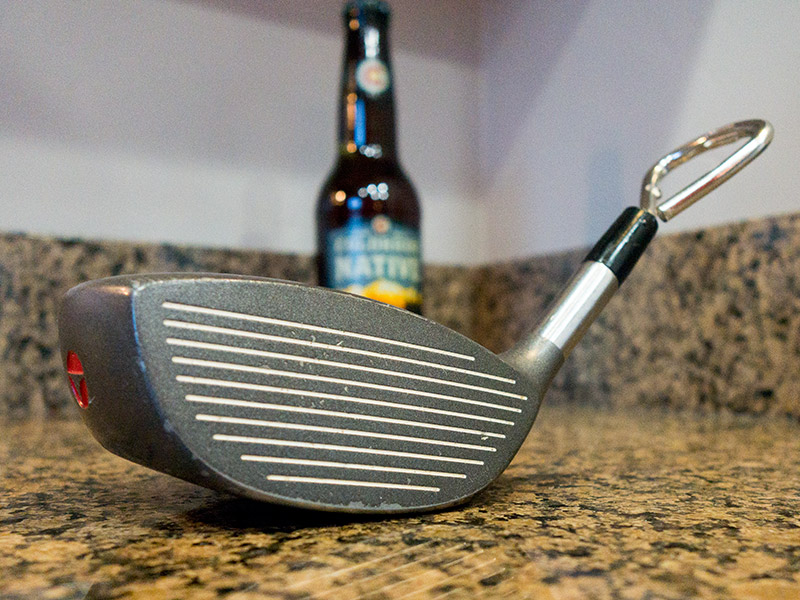 One can't be too safe when it comes to golf accessories this important. A solid backup is a must. That's why I have the Wilson Patty Berg Autograph persimmon driver, below.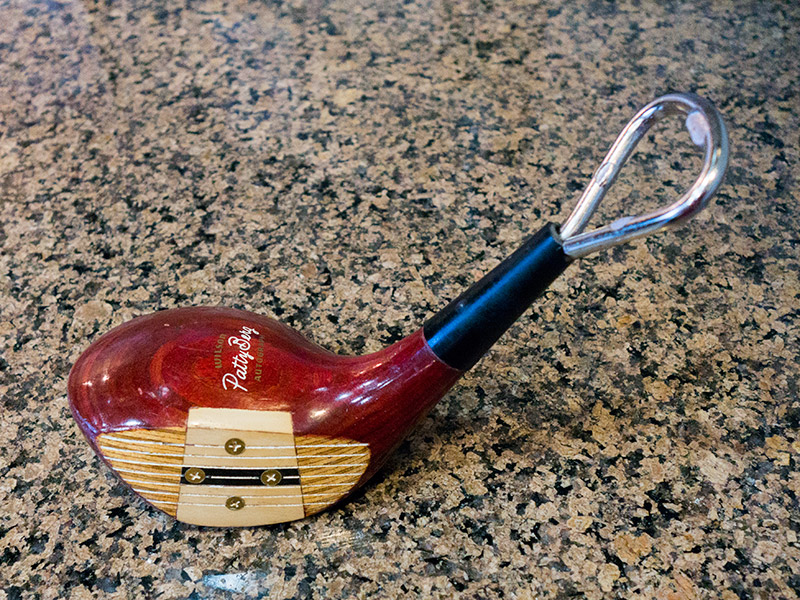 This great use of old golf clubs is courtesy of a long time friend of the blog named Scott Jesse.  Scott is a veteran and former golf pro who has a history of making some neat golf accessories.
These bottle openers can be purchased for a mere $15 plus shipping through the Elmjay Antiques and Up Cycle Facebook page.  That beats the hell out of buying a $500 driver that will be obsolete and $24.99 in the used bin at the golf store before you reach the top of your backswing.
Think of Father's Day, Christmas, birthdays for golfers… So many great applications.  How about these being the default openers at your golf club?